Innox Pro GTX® Lo Women's - Clearance
Regular price
$299.00 NZD
Regular price
$399.00 NZD
Sale price
$299.00 NZD
Unit price
per
Day walks and fast hiking require speed, agility and above all supportive comfort.
The ultra-lightweight and all-synthetic Innox Pro Lo GTX is designed to provide optimum perfomance while being quiet and agile. Experience the comfort of your favourite pair of sneakers with the support and traction of a hiking boot. The Innox is made with no animal products.
The Innox Lo is suitable for carrying light loads of up to 5kgs on day hikes on trail and everyday commuting.
Built on a women's specific last for added comfort and best fit.
 Specs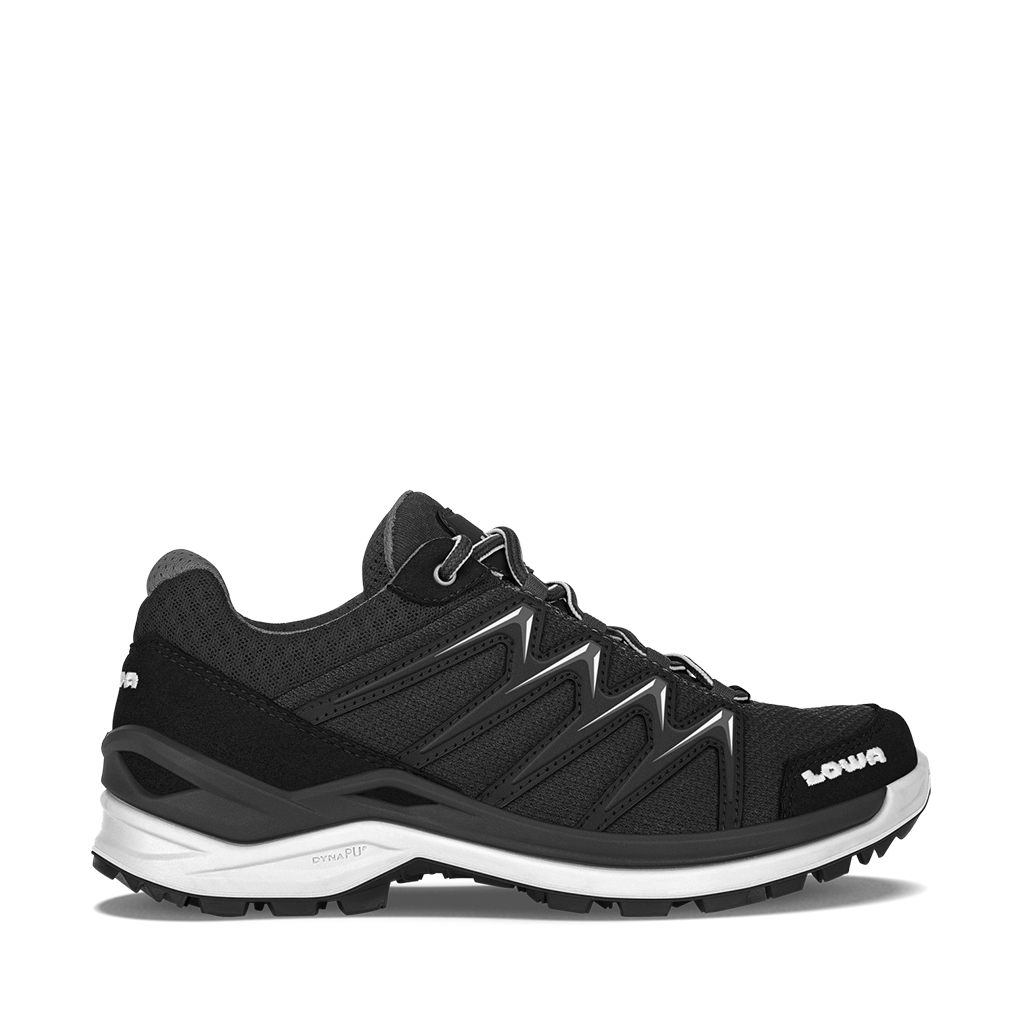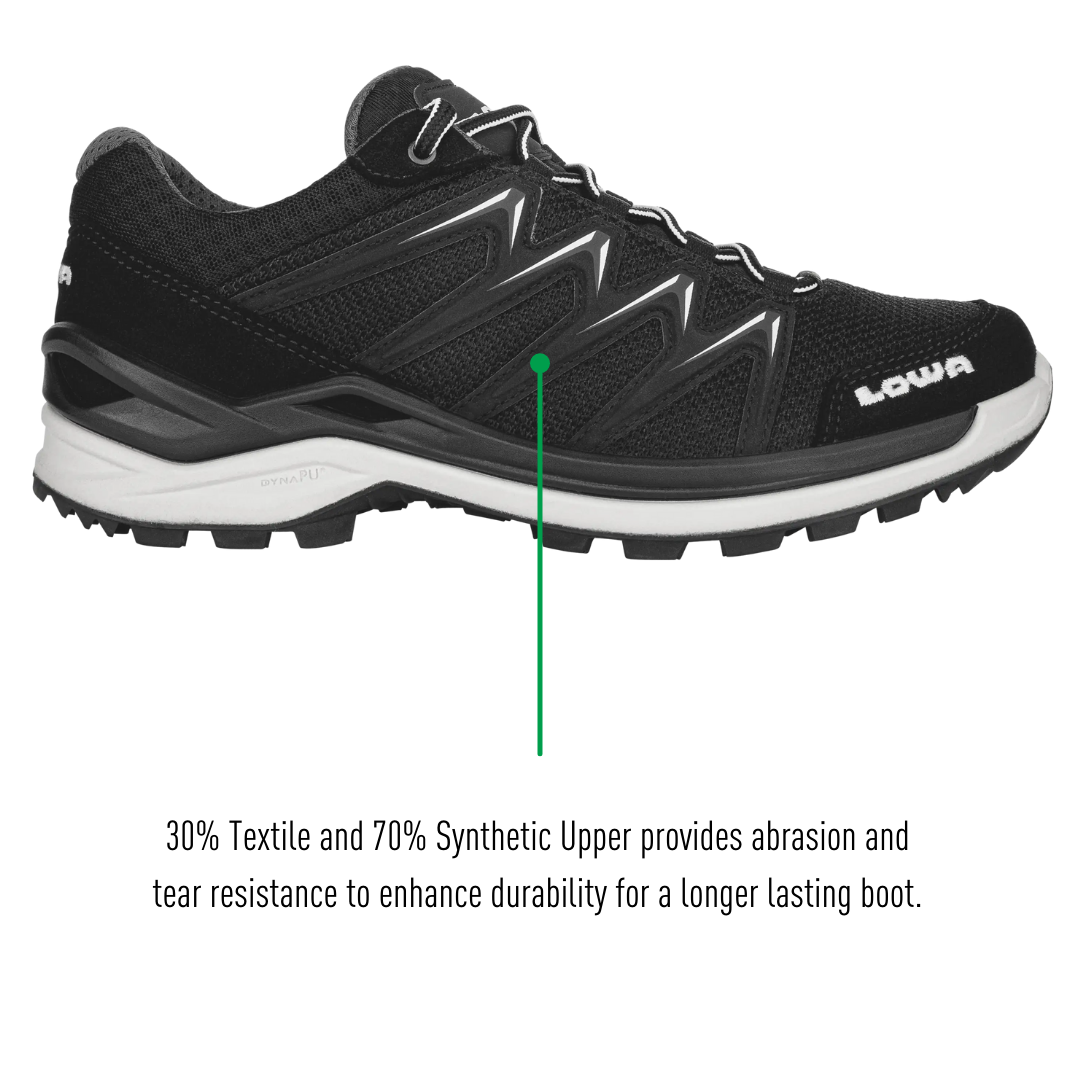 Synthetic Upper
Enables optimal heat and moisture management to keep your feet cool and dry throughout the day. The structural design is supple which ensures for a comfortable and flexible fit.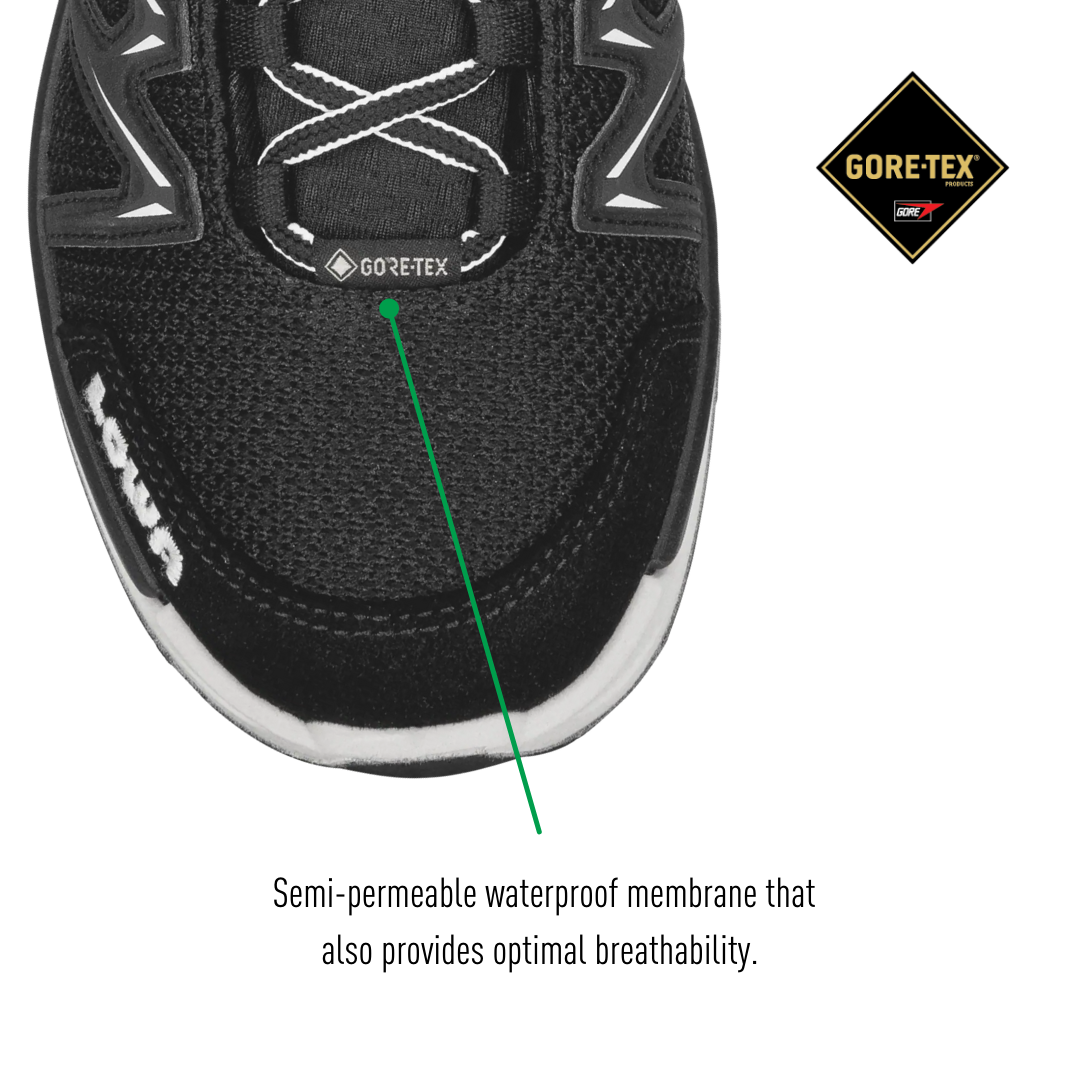 Gore-Tex® Lining
Allows for moisture and sweat to escape while preventing water from entering from the outside.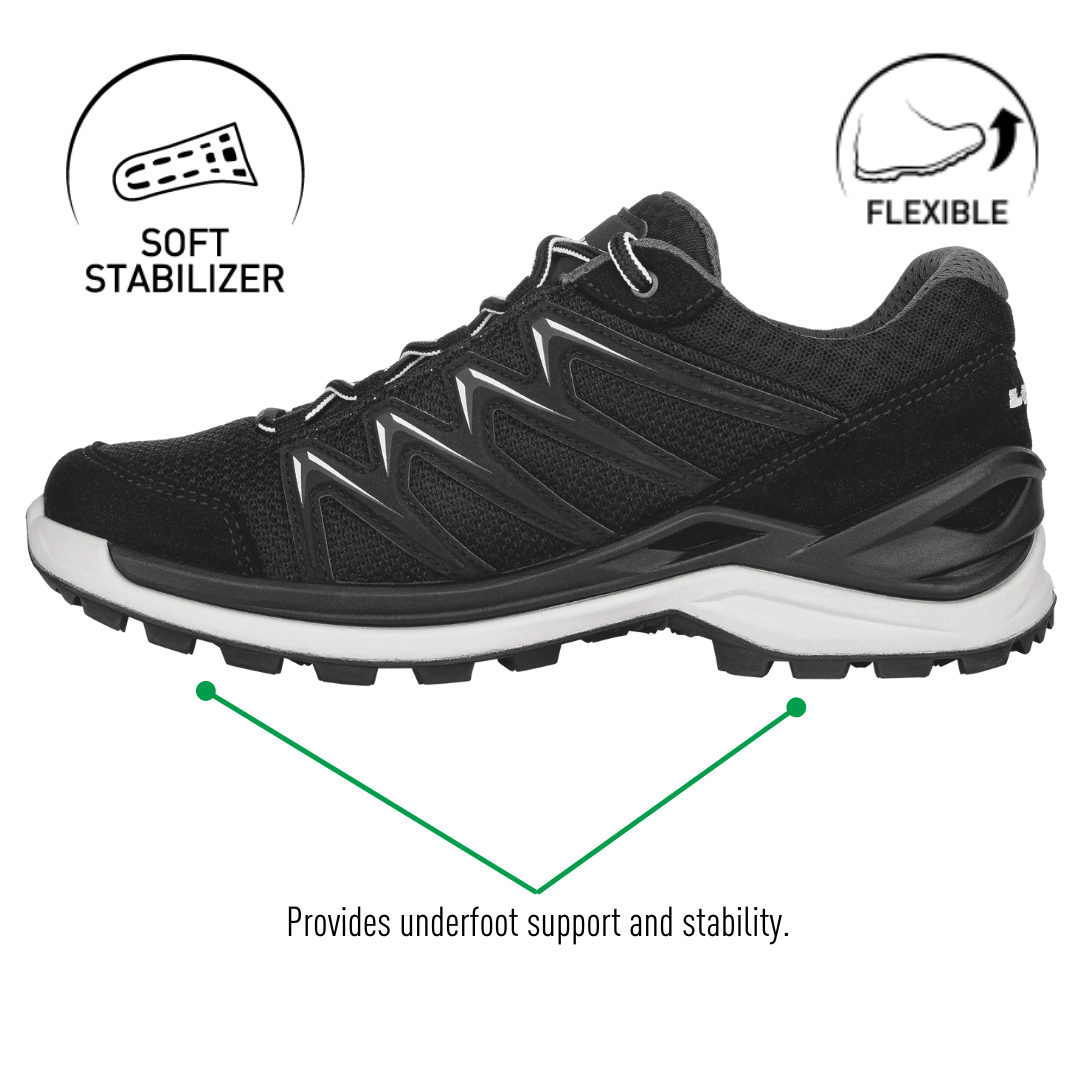 Flexible Sole
Allows for a natural flex motion.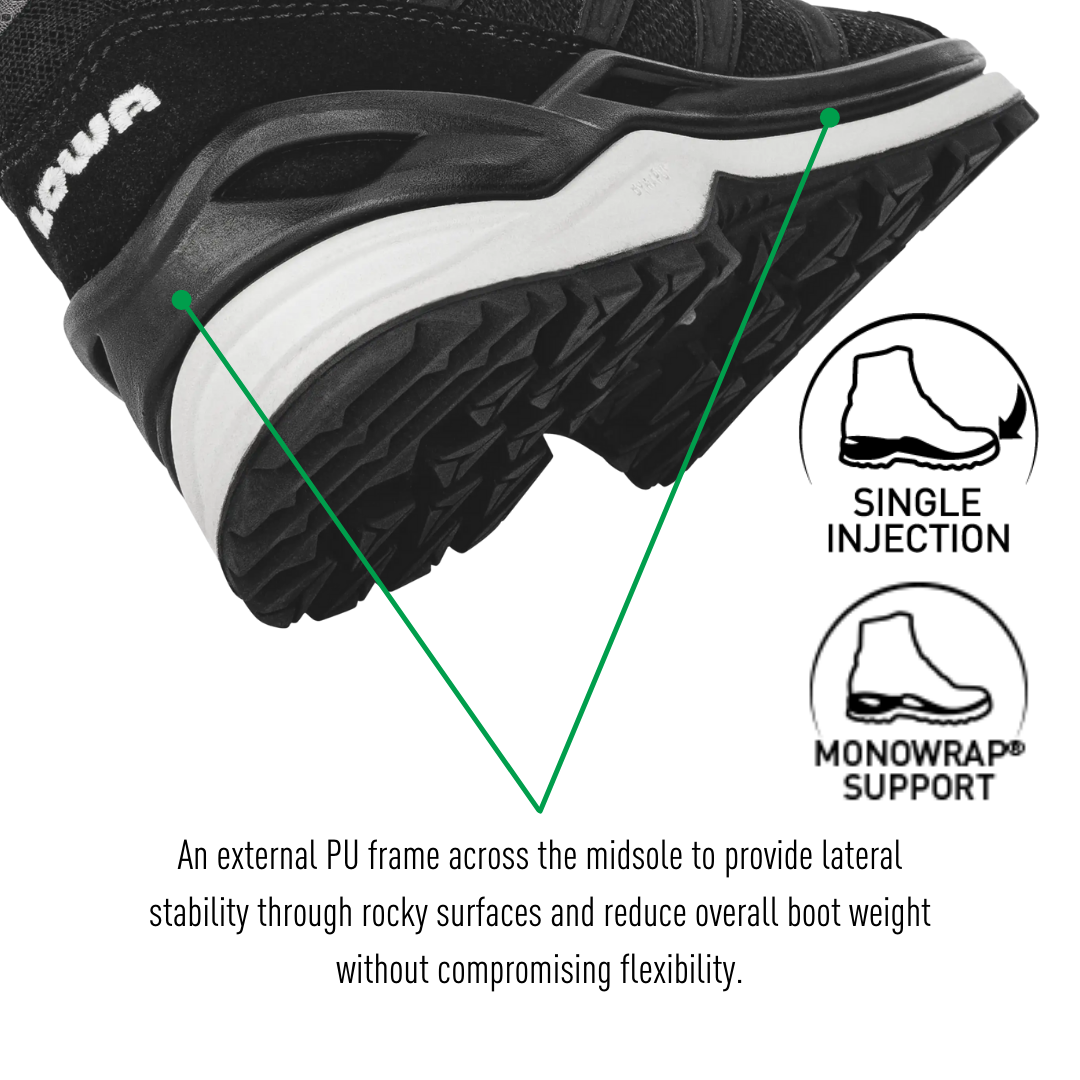 LOWA MONOWRAP® Frame
The Innox is single-injected to provide effective cushioning and high wearing comfort through connecting the upper to the sole to form one unit.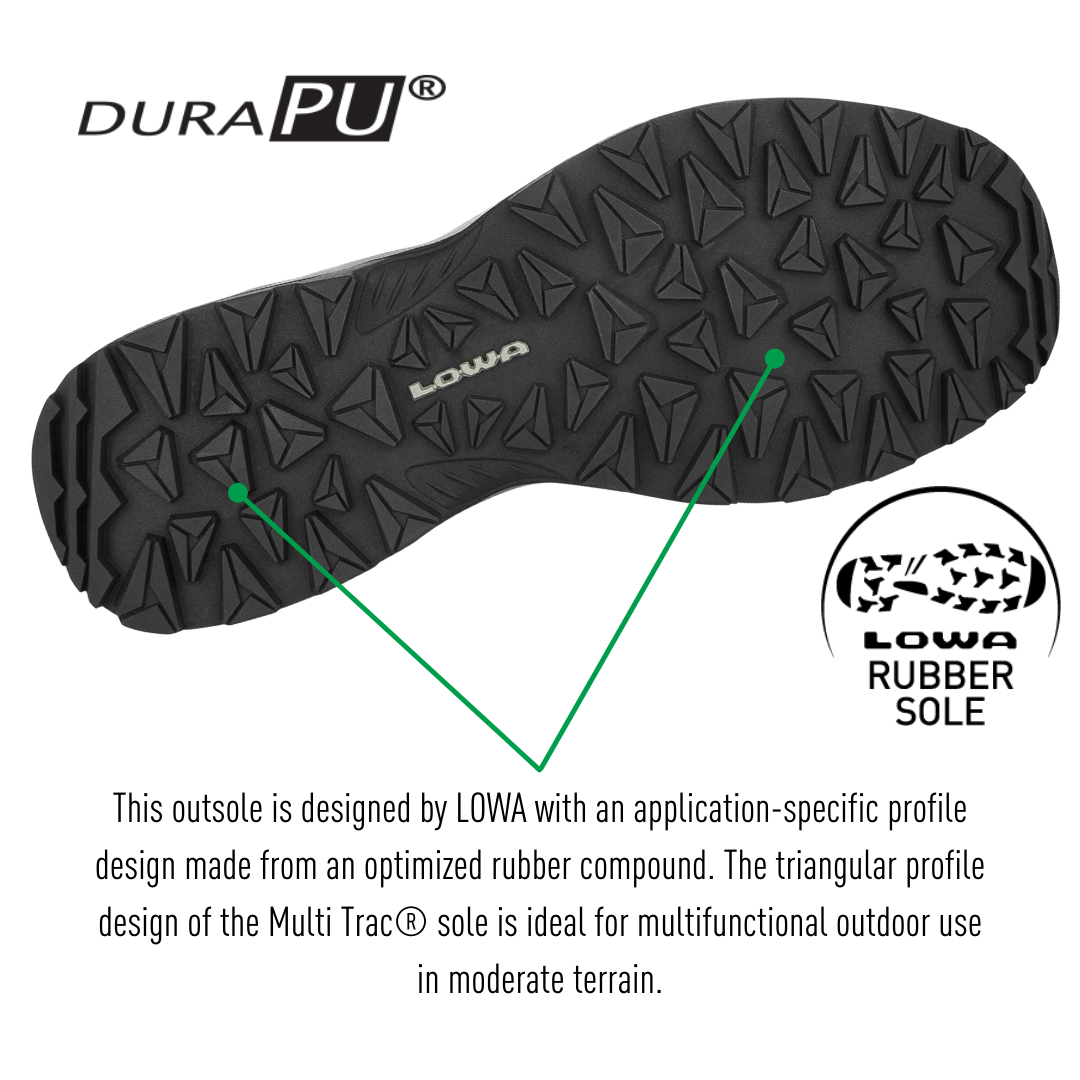 LOWA® Multi Trac Outsole
The triangular profile design is ideal for multifunctional outdoor use in moderate terrain as it is super grippy. The sole enables a natural rolling behavior that is comfortable and protects the foot from rapid fatigue.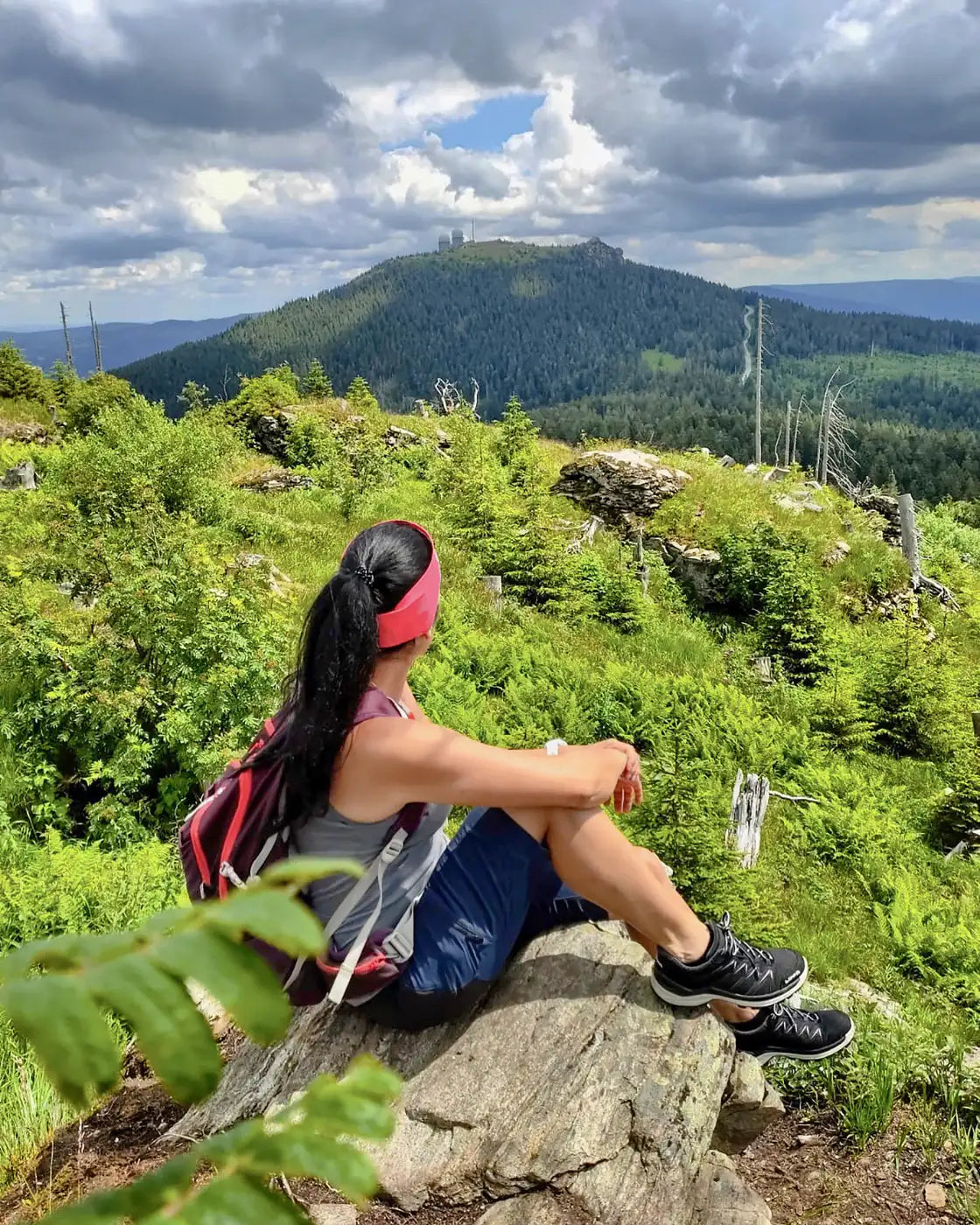 Invest In Your Comfort
You invest a lot of time, money and effort in your outdoor adventures, so it makes sense that you invest in the most comfortable, durable footwear you can find.
Get your LOWA Innox Pro GTX® Lo Ws today by clicking Add To Cart above or visiting your closest store...
And we guarantee you'll be able to go further and explore more.
Need Help With Boot Fitting? Click Here!