Cevedale II GTX®
Regular price
$799.00 NZD
Regular price
Sale price
$799.00 NZD
Unit price
per
Should your next hike be an easy high-altitude tour, an alpine scramble, or maybe even a challenging via ferrata?

Thanks to the Cevedale's versatility, you can spontaneously decide what type of terrain you're in the mood for.

This alpine all-rounder can take on anything – from rocky landscapes to lofty heights. The perfect combination of quality and fit make wearing them a treat to wear on your adventures.

Last: LOWA Standard Width
Weight: 1650 g/Pair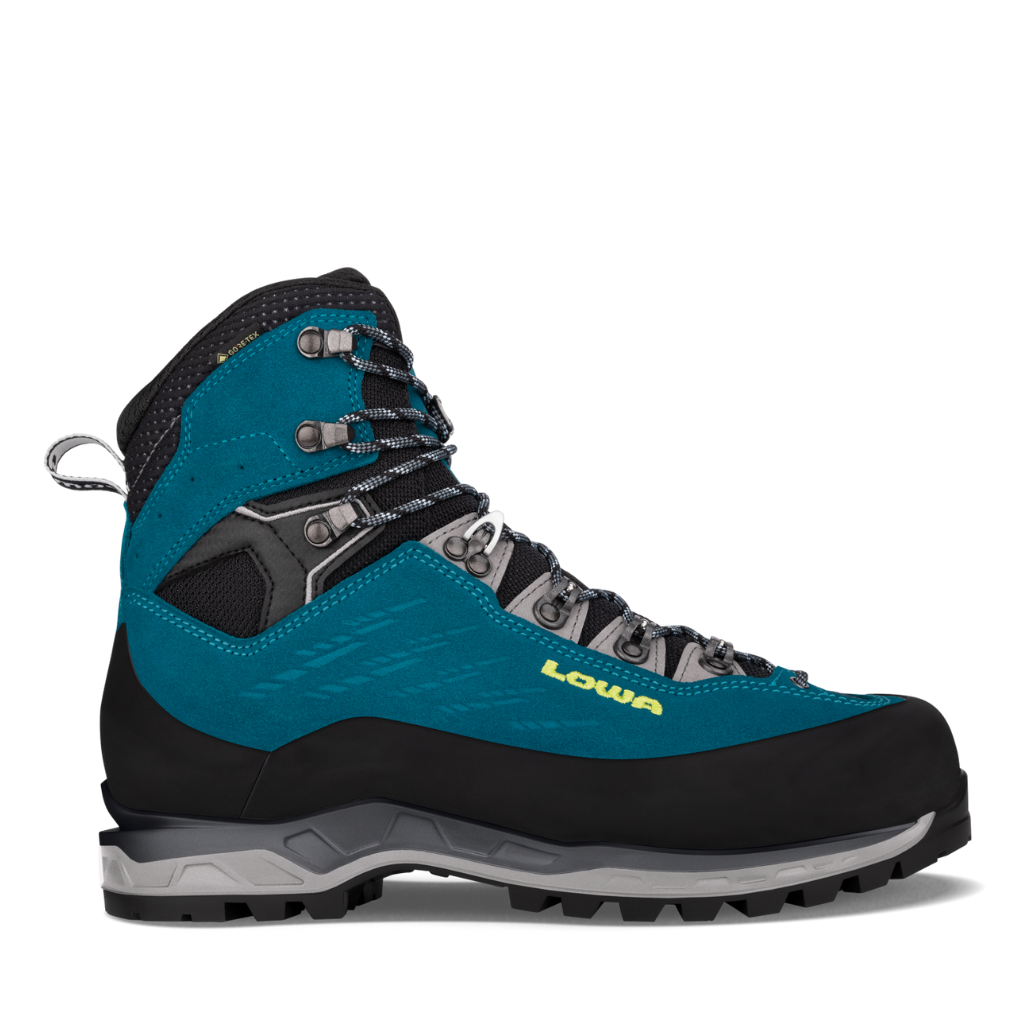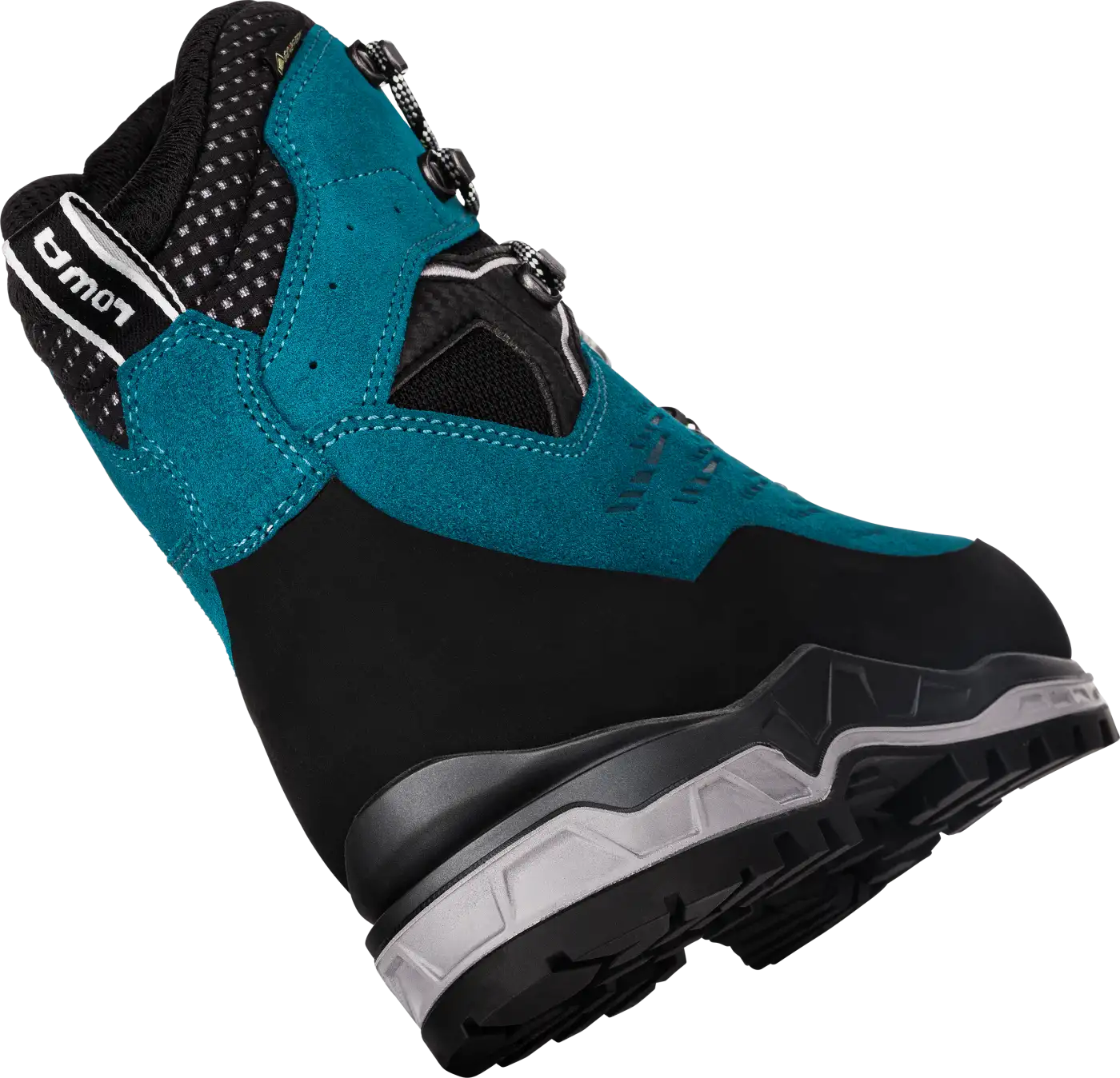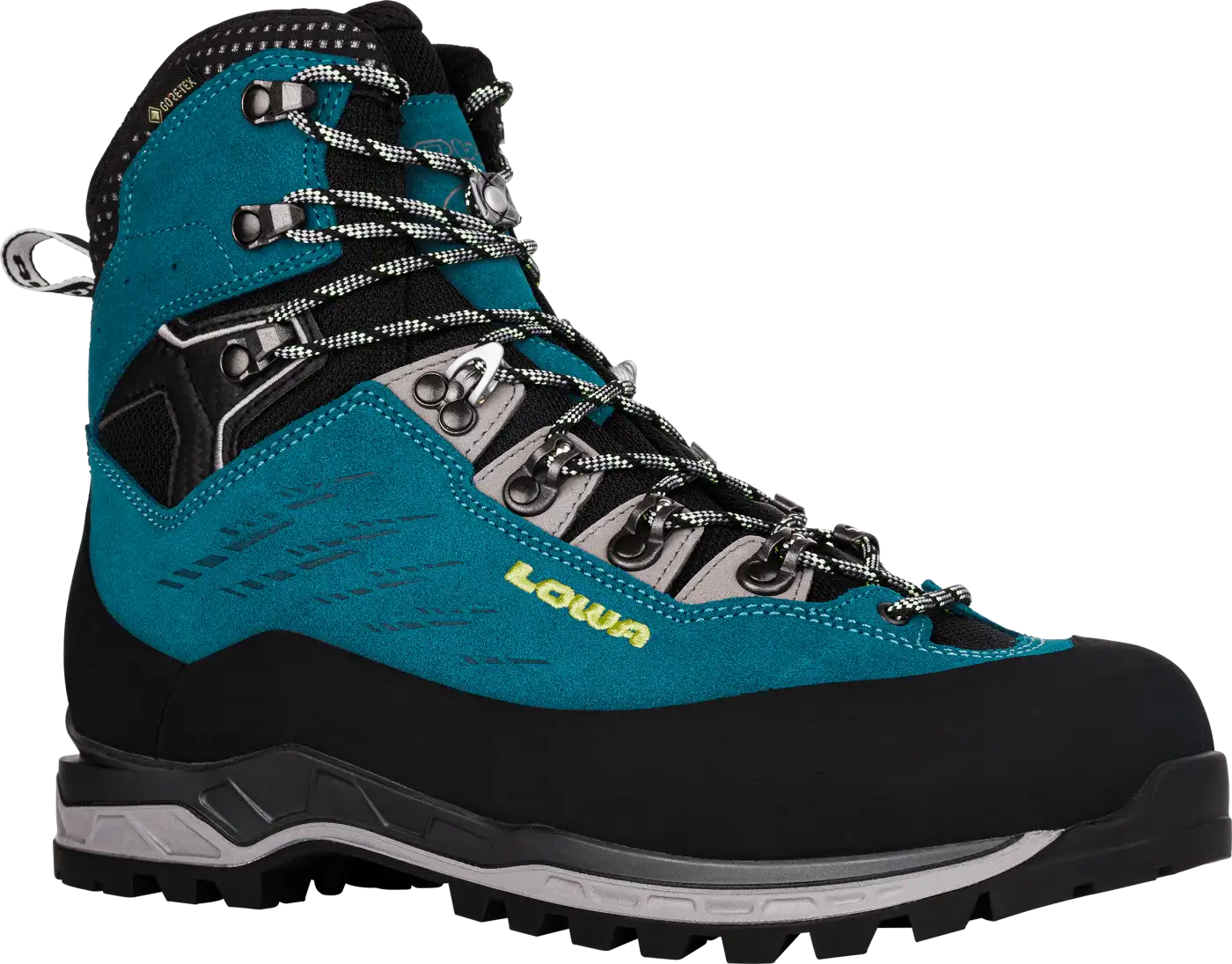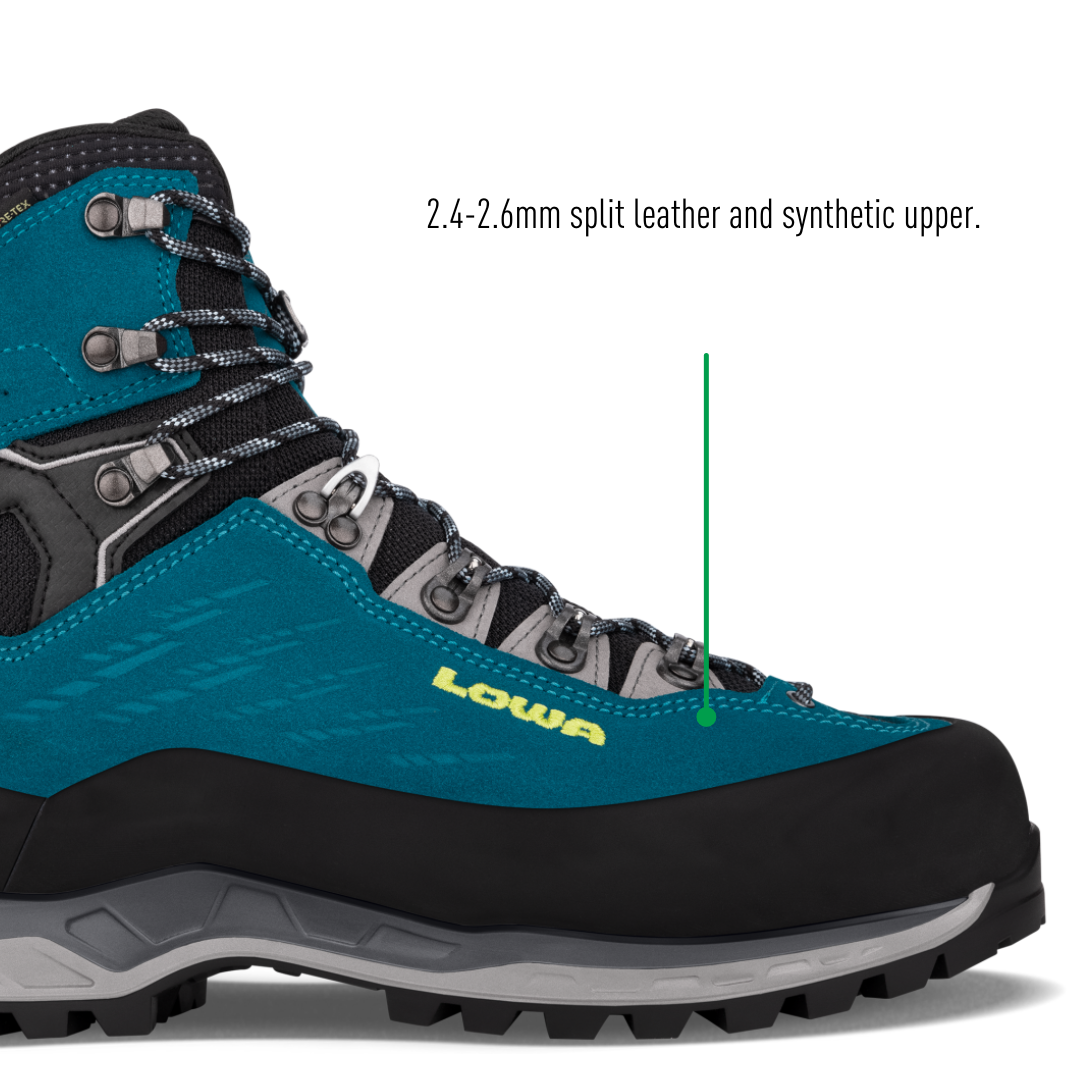 Split Leather Upper
Robust and durable to extend the life of your boots and open-pored for breathability while remaining water resistant. Fabric blend enables enable optimal heat and moisture management to keep you regulated in varying temperatures.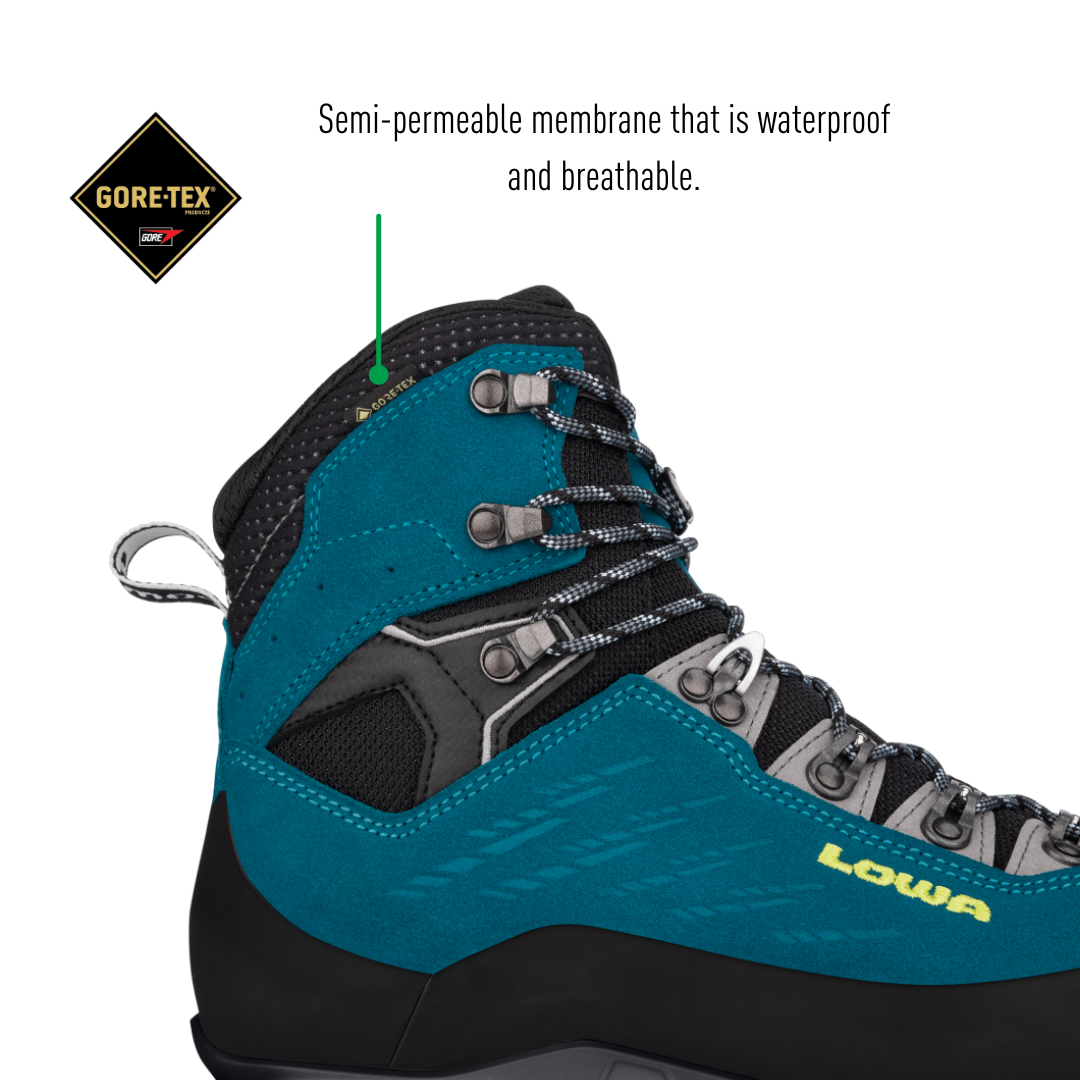 Gore-Tex® Lining
Allows for moisture and sweat to escape while preventing water from entering from the outside.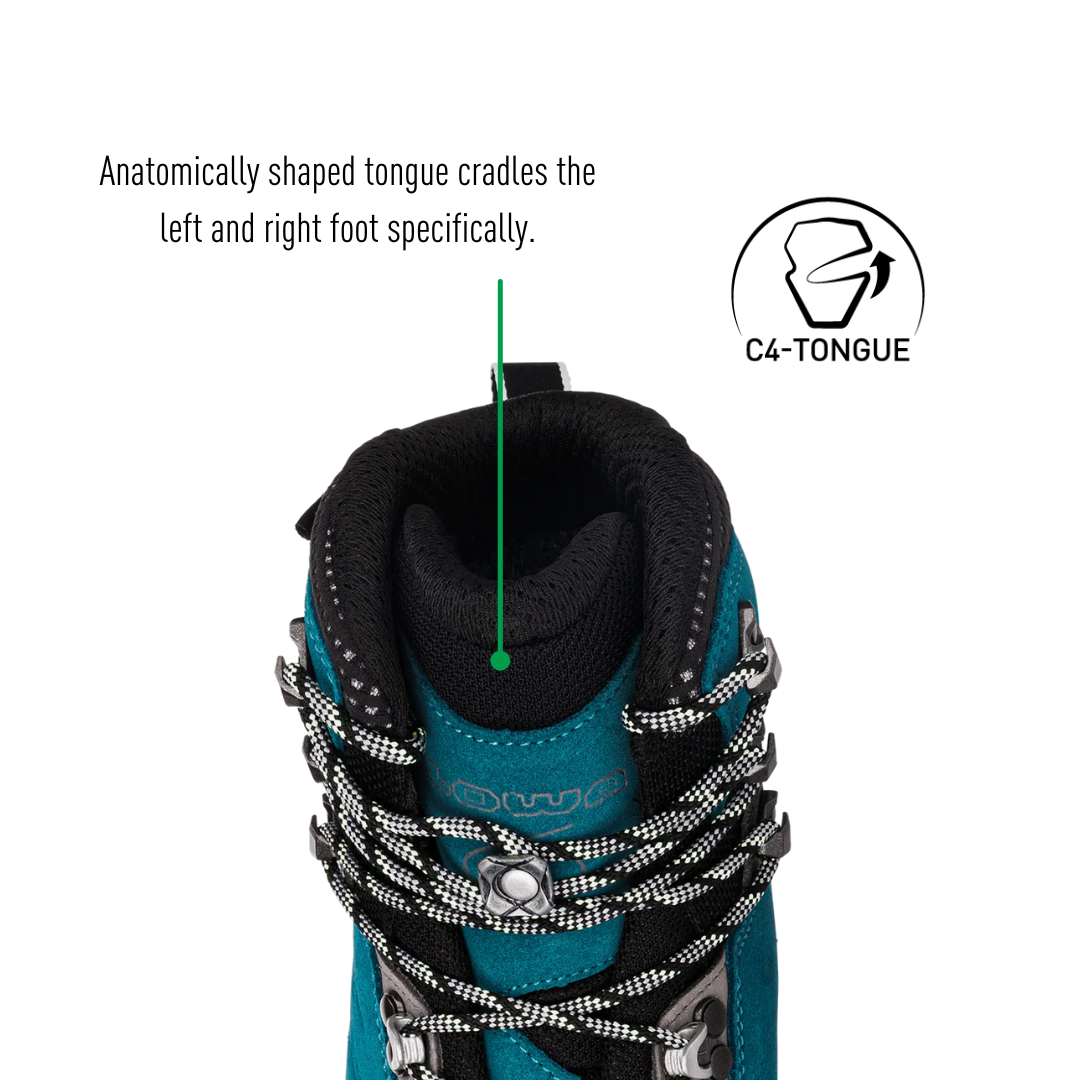 C4 Tongue
Reduces pressure on the instep and allows for improved flex and comfort.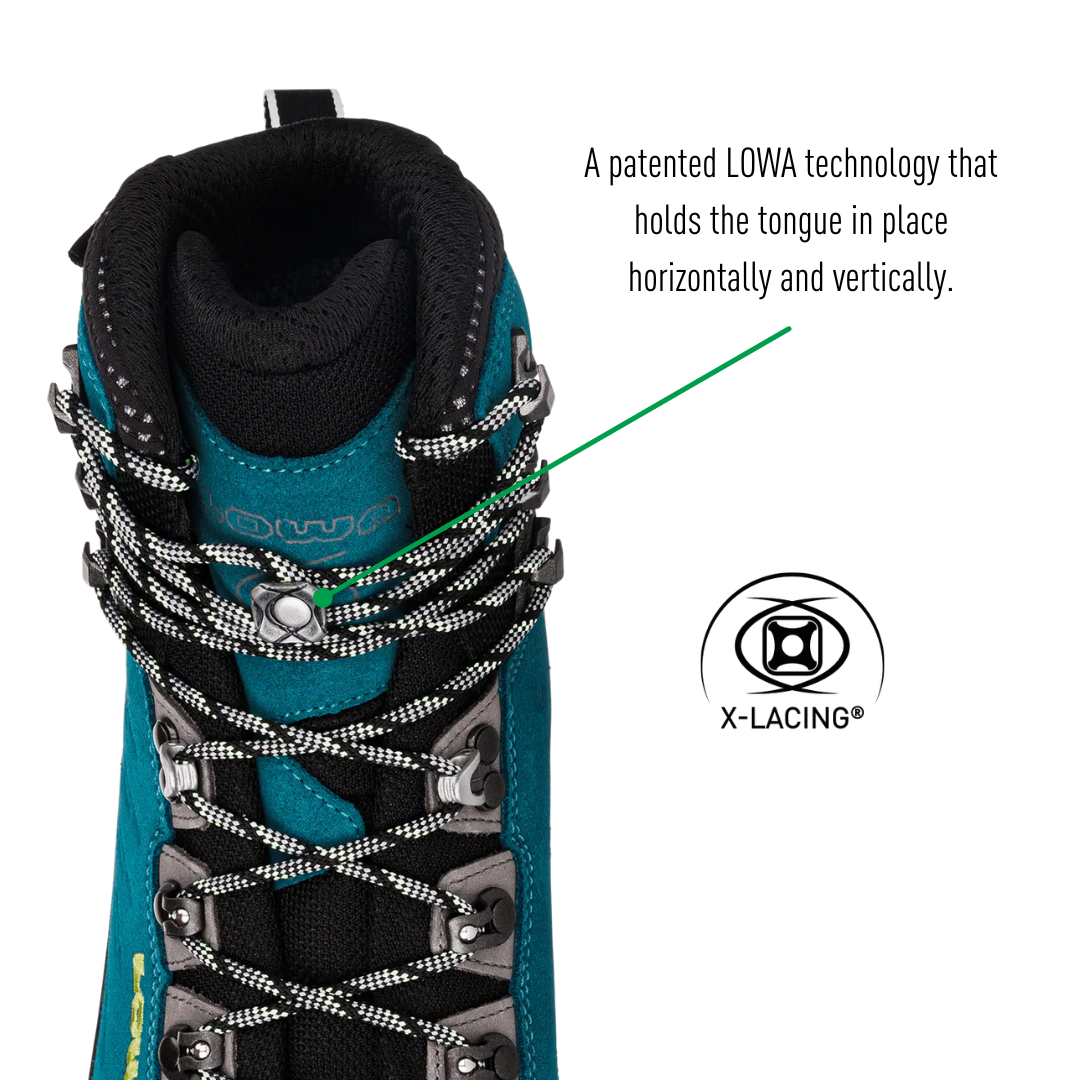 X-Lacing®
Reduces tongue movement and prevents pressure and blisters from forming.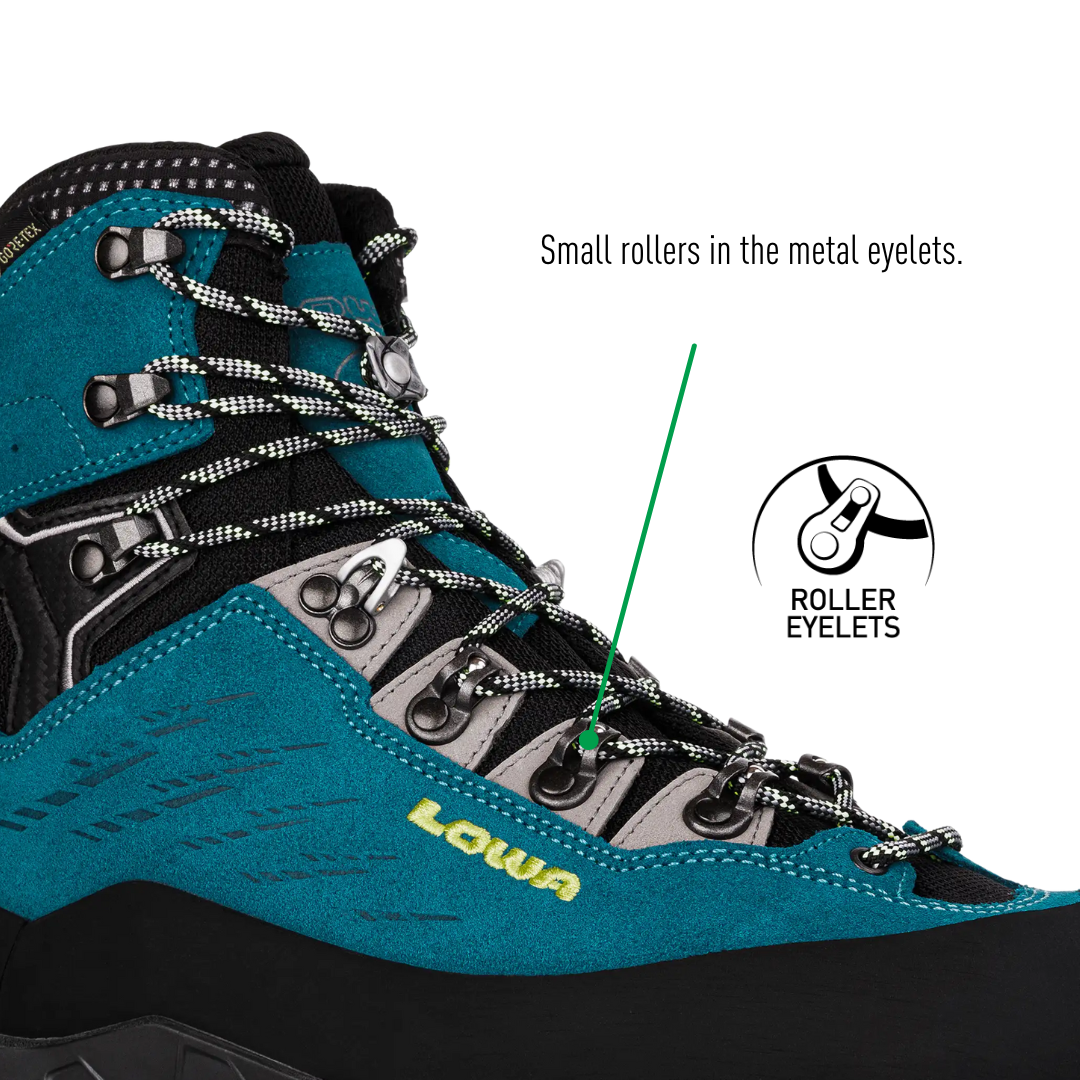 Roller Eyelets
Allow for quick and easy lacing with minimal friction.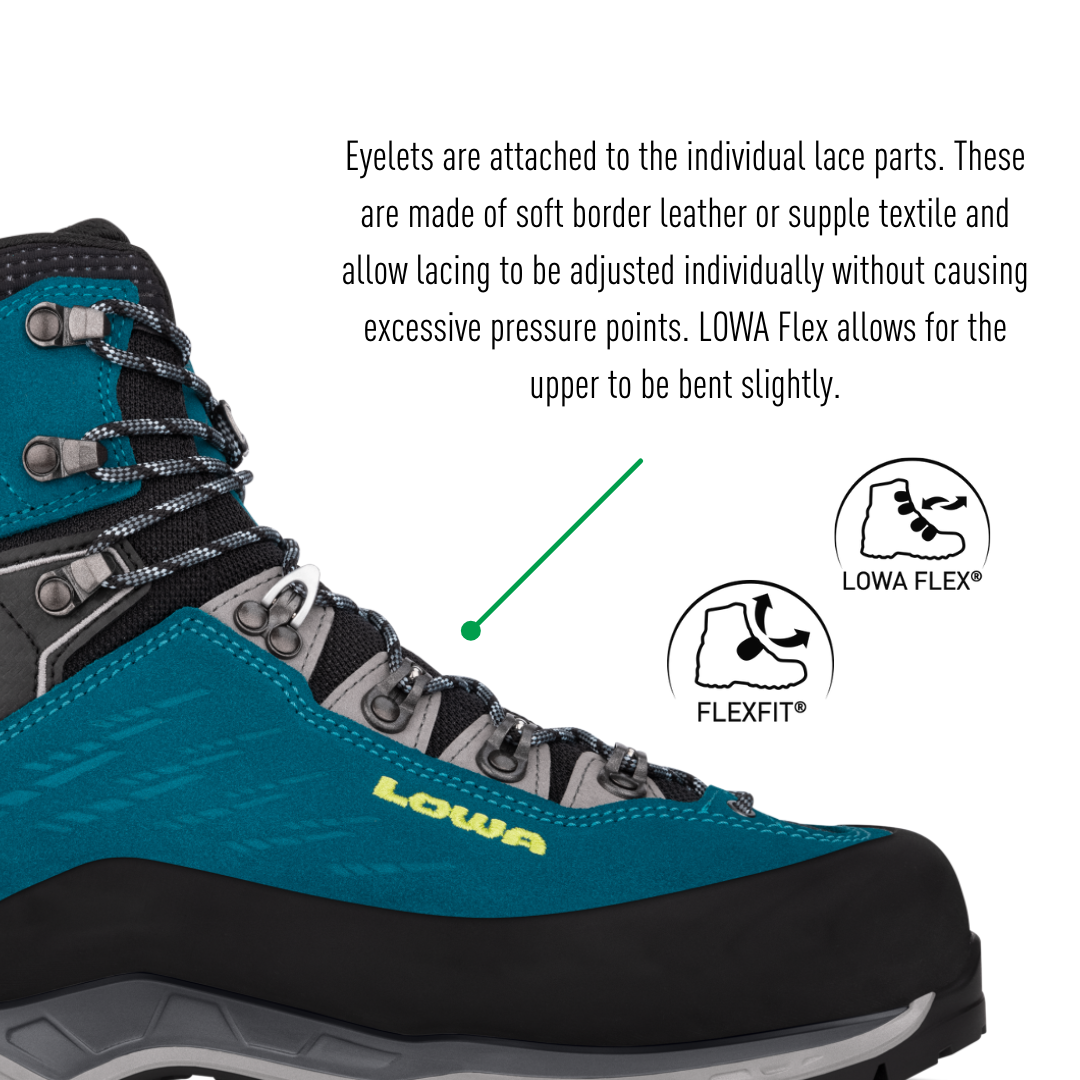 Flexfit Synchro® + Flexfit®
Allows the foot to roll forward thus saving you strength when going uphill and providing noticeable comfort.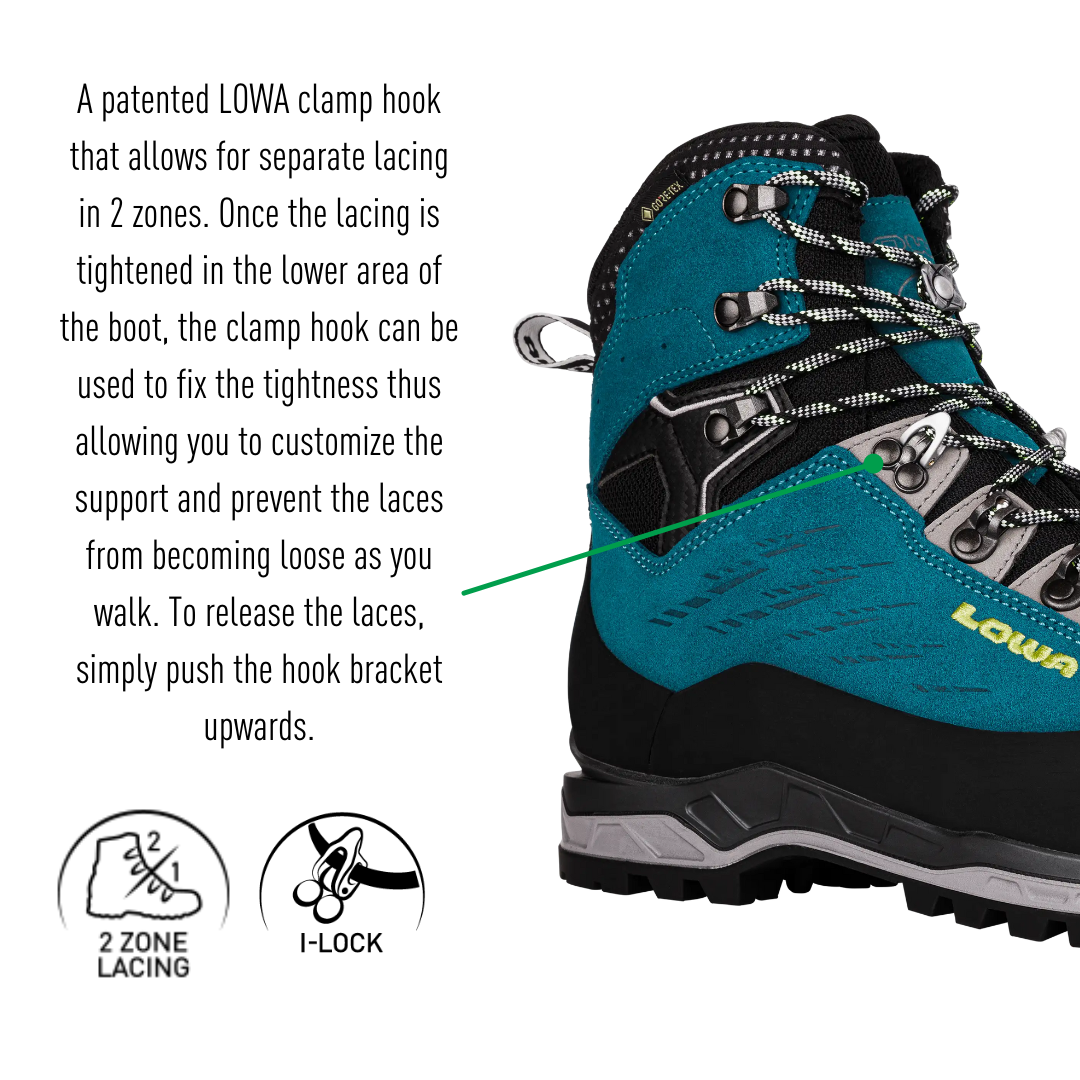 I-Lock System
Allows for extra room in the instep area for a snug fit for all day comfort.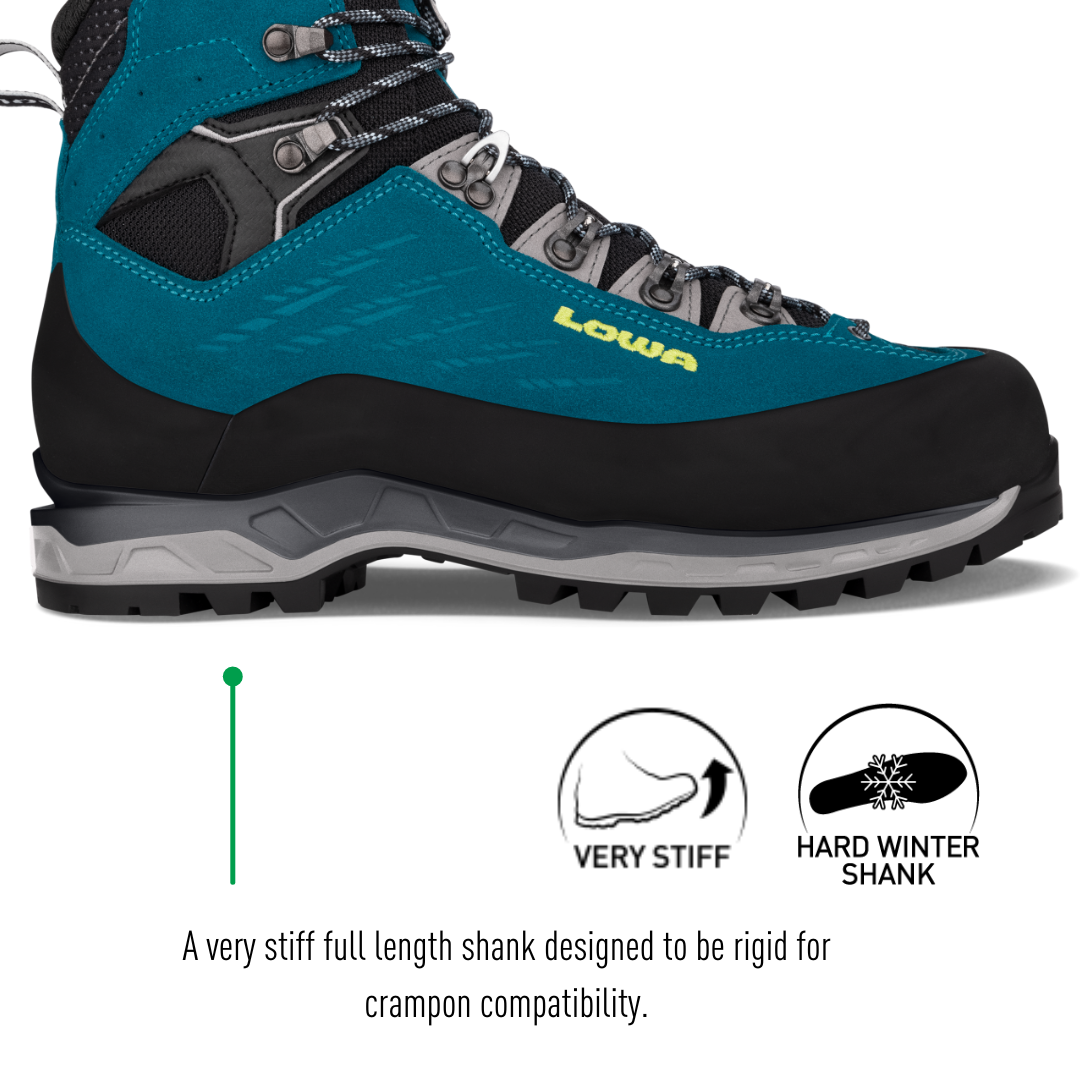 Hard Carbon Winter Shank
Stiffness allows climbers to ascend with ease by keeping the boot flat whilst keeping the boot weight to a minimum to reduce fatigue.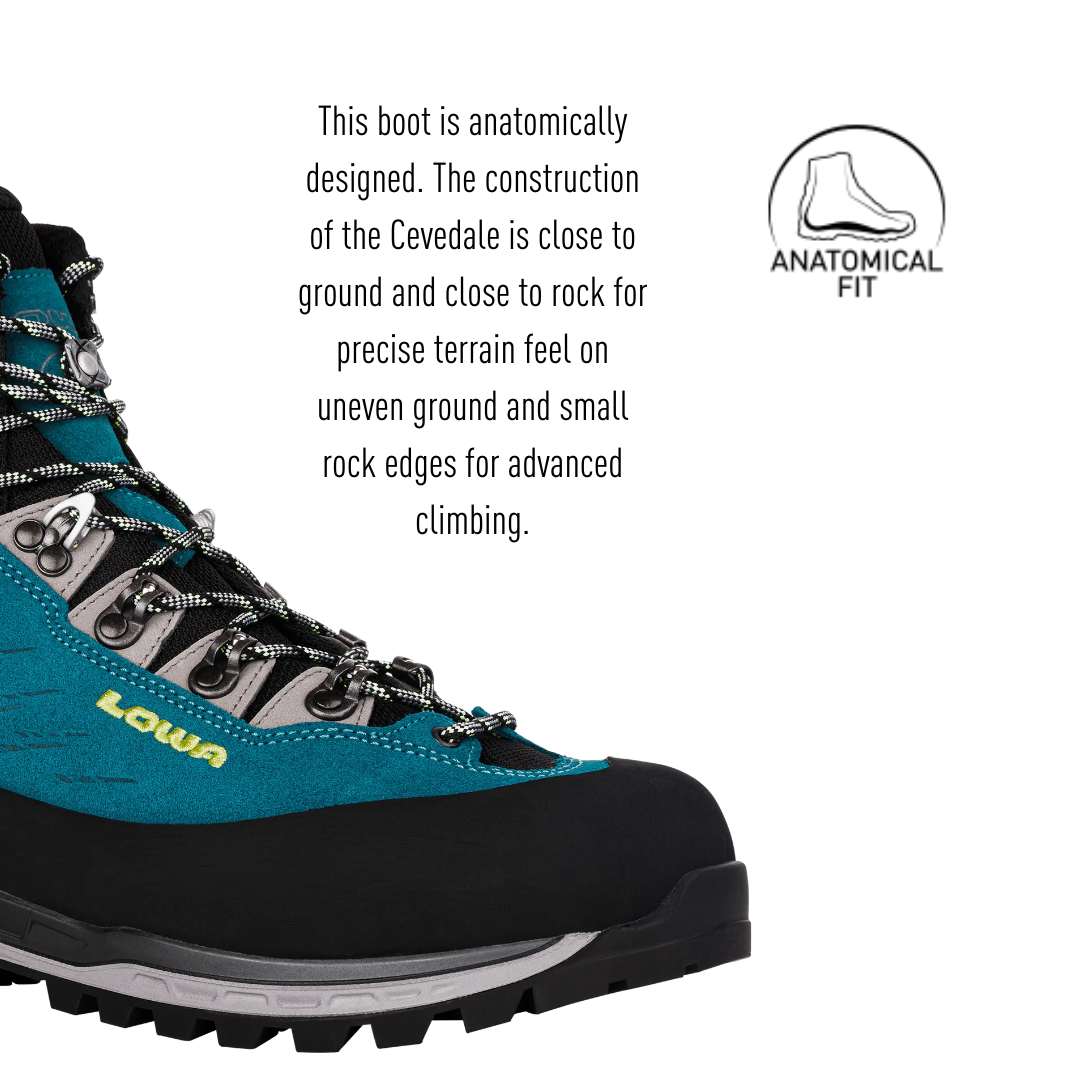 Intricate Fit
Provides added comfort through a personalised fit for each foot and reduces stress for a comfortable adventure.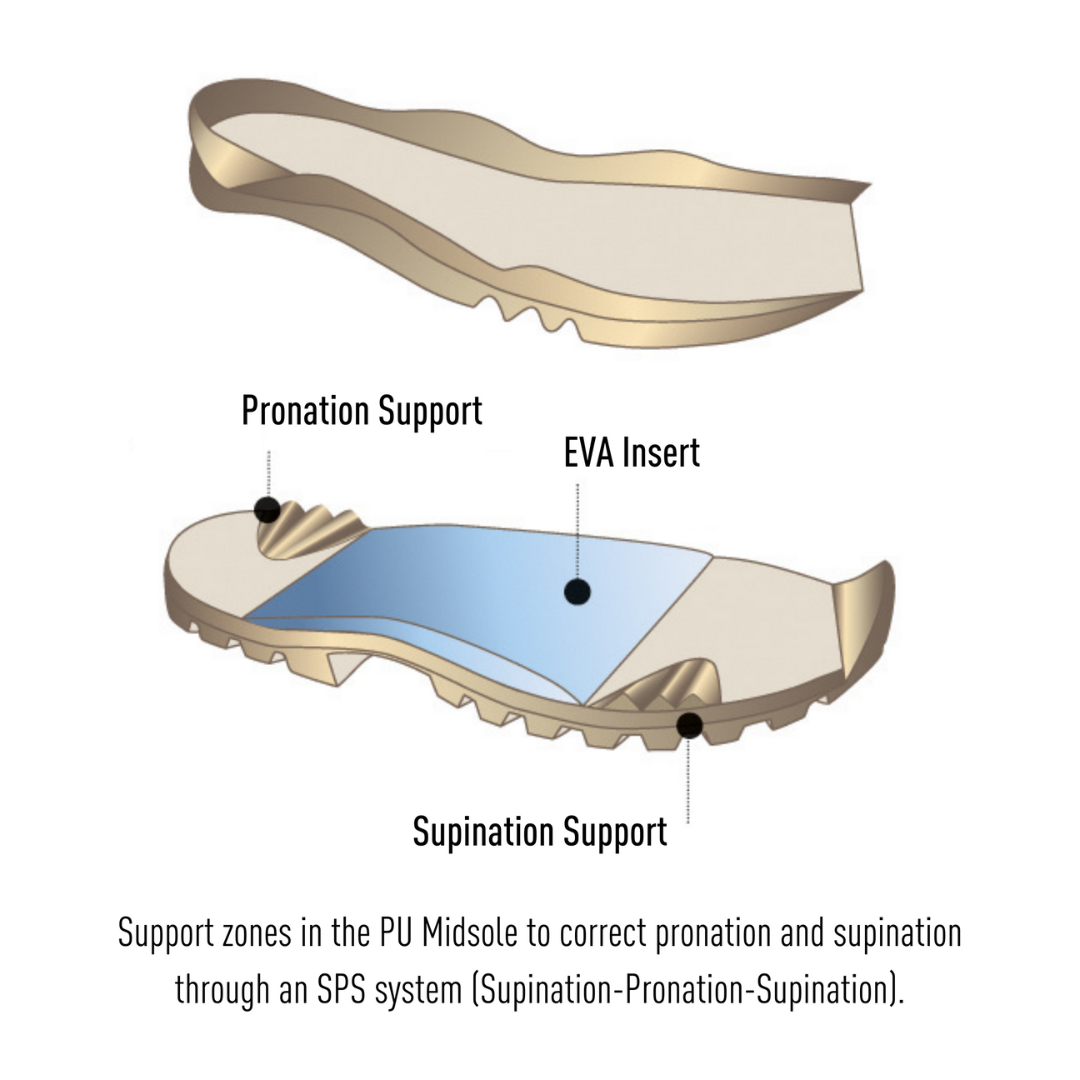 SPS System
Optimises foot stability to provide added comfort when walking. This system corrects gait by reducing pronation and supination (feet rolling inwards or outwards).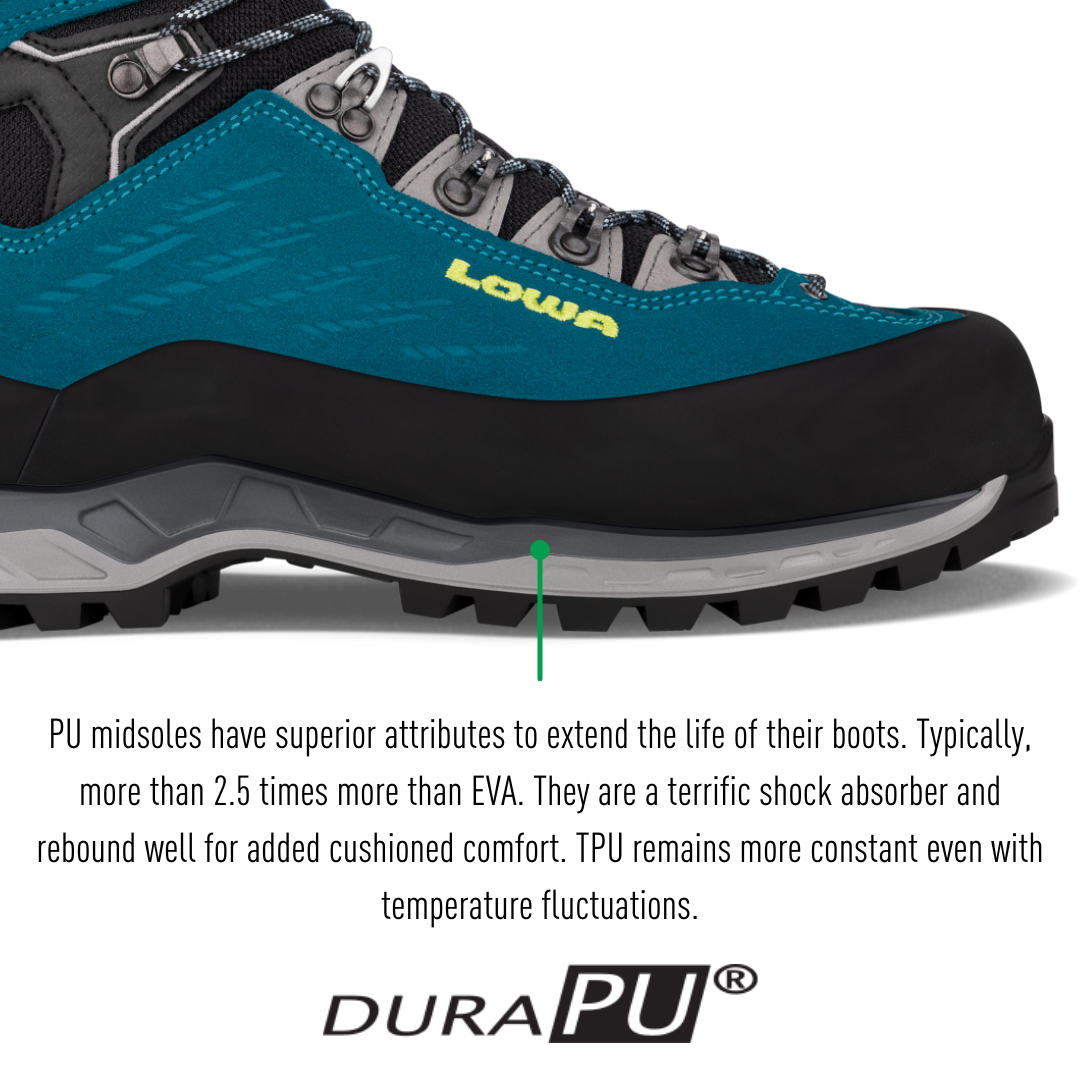 DuraPU® Midsole
Provides added cushioned comfort and will last longer on the trail. PU midsoles do not deform under heavy packloads so you can carry more without compromising boot weight and flexibility.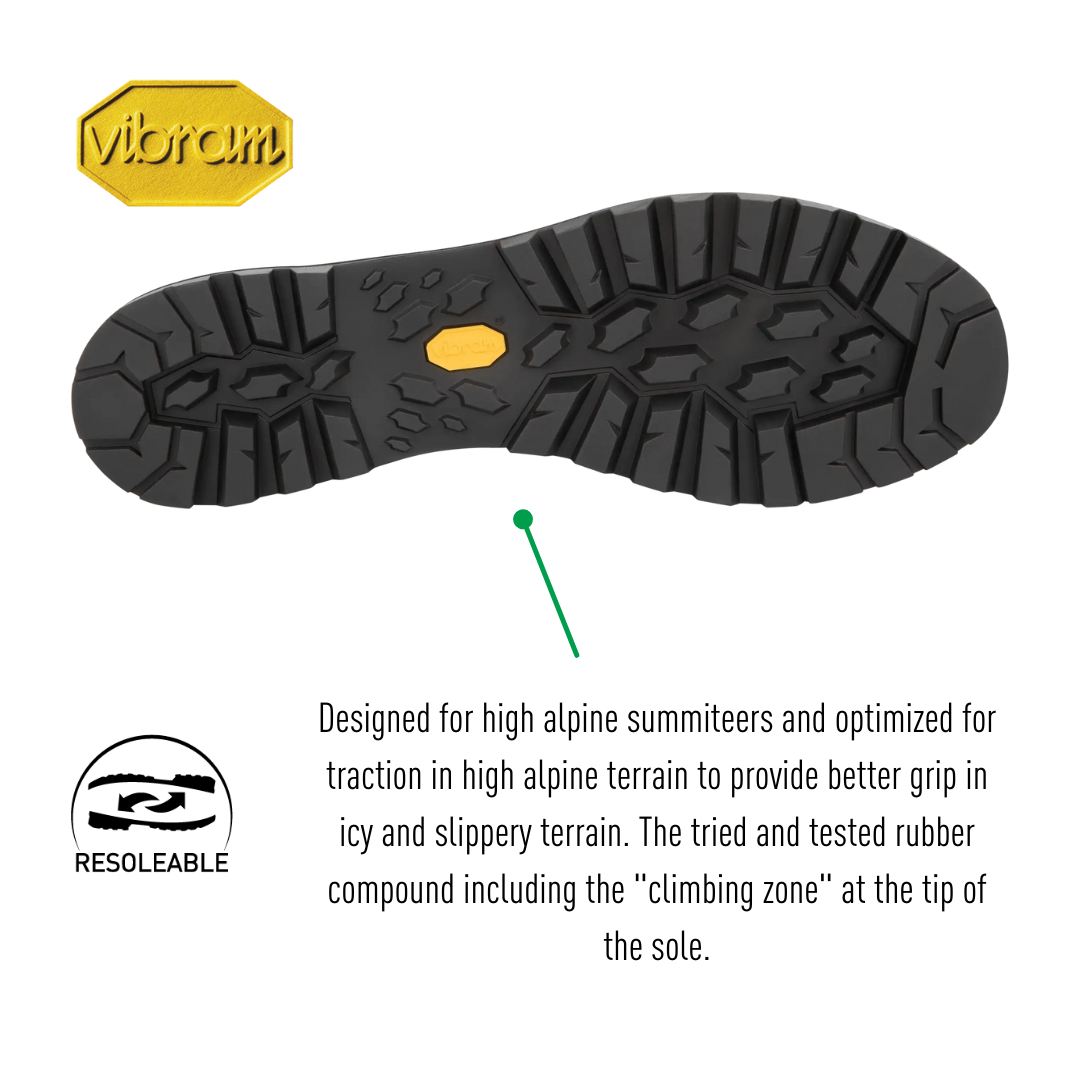 Vibram® Scalatore Evo Outsole
Offers traction in steep terrain so you can conquer difficult conditions with ease. This sole is resoleable and very stiff.
Semi-Automatic Crampon Compatible
Obtain better grip in icy conditions. Compatible with automatic crampons.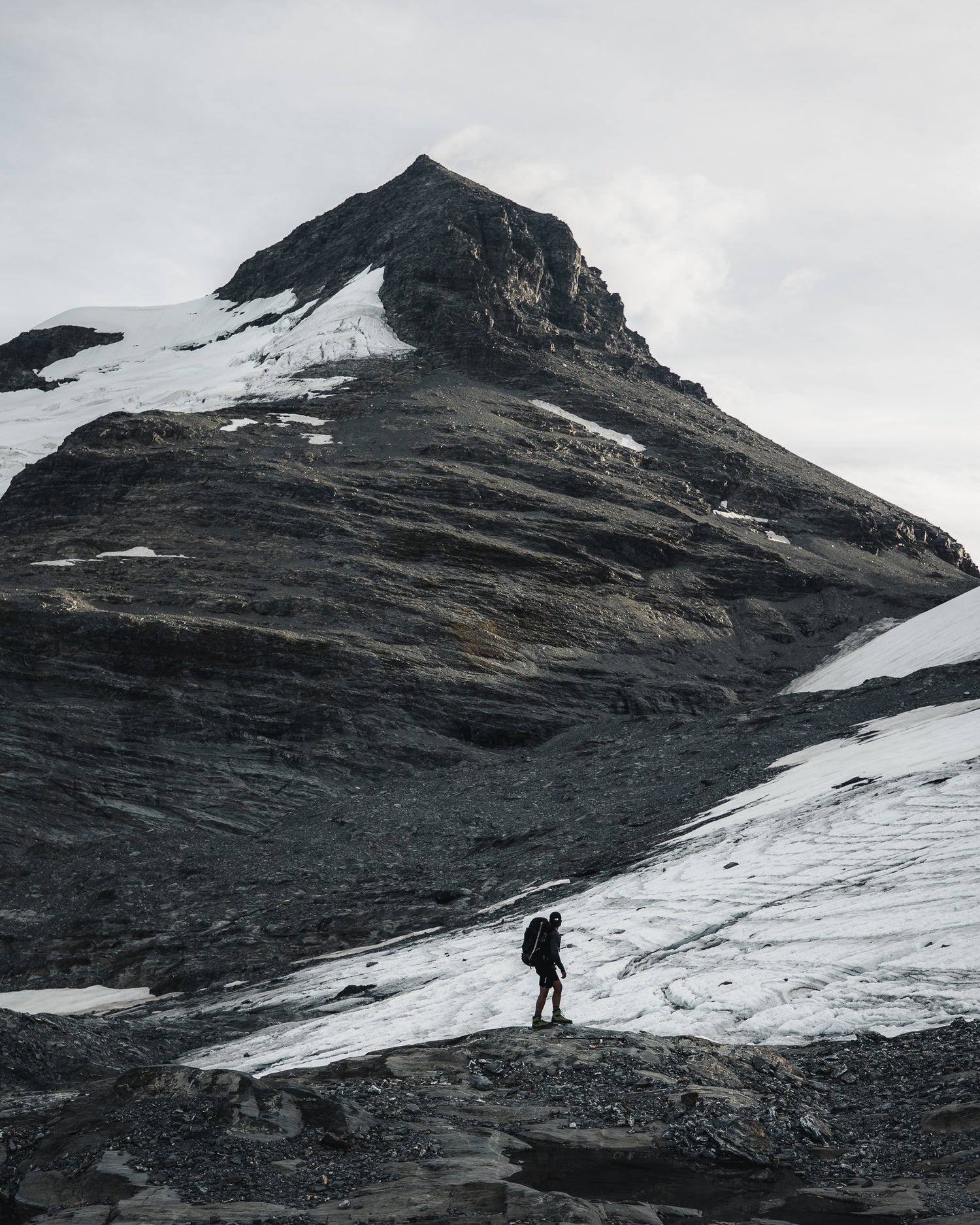 Invest In Your Comfort
You invest a lot of time, money and effort in your outdoor adventures, so it makes sense that you invest in the most comfortable, durable footwear you can find.
Get your LOWA Cevedale II GTX® today by clicking Add To Cart above or visiting your closest store...
And we guarantee you'll be able to go further and explore more.
Need Help With Boot Fitting? Click Here!