Z-8N GTX® C
Regular price
$619.00 NZD
Regular price
Sale price
$619.00 NZD
Unit price
per
A lightweight, quiet and stable boot that offers the walking comfort of a hiking boot with the protection and support of a backpacking boot is the ultimate combo for taking on tactical hunting missions.
The safety certified Z-8N GTX is a robust boot that impresses with functionality and reduced weight for operations in demanding terrain where a supportive yet light boot is desirable. This boot is the Nubuck leather version of the Z-8S/Z-6S GTX.
This boot is suitable for hunting trips that require a light and quiet boot or for tactical missions carrying medium to heavy packweight. The Z-8N provides extra ankle support with the 8 inch high cut whereas the Z-6N features all the same benefits in a mid ankle cut.
Specs:
Weight:

 

710 g/Single Shoe
Duty Boot Certification:

 

EN ISO 20347: 2012, meeting code 02 WR SRC F0 CI HI HRO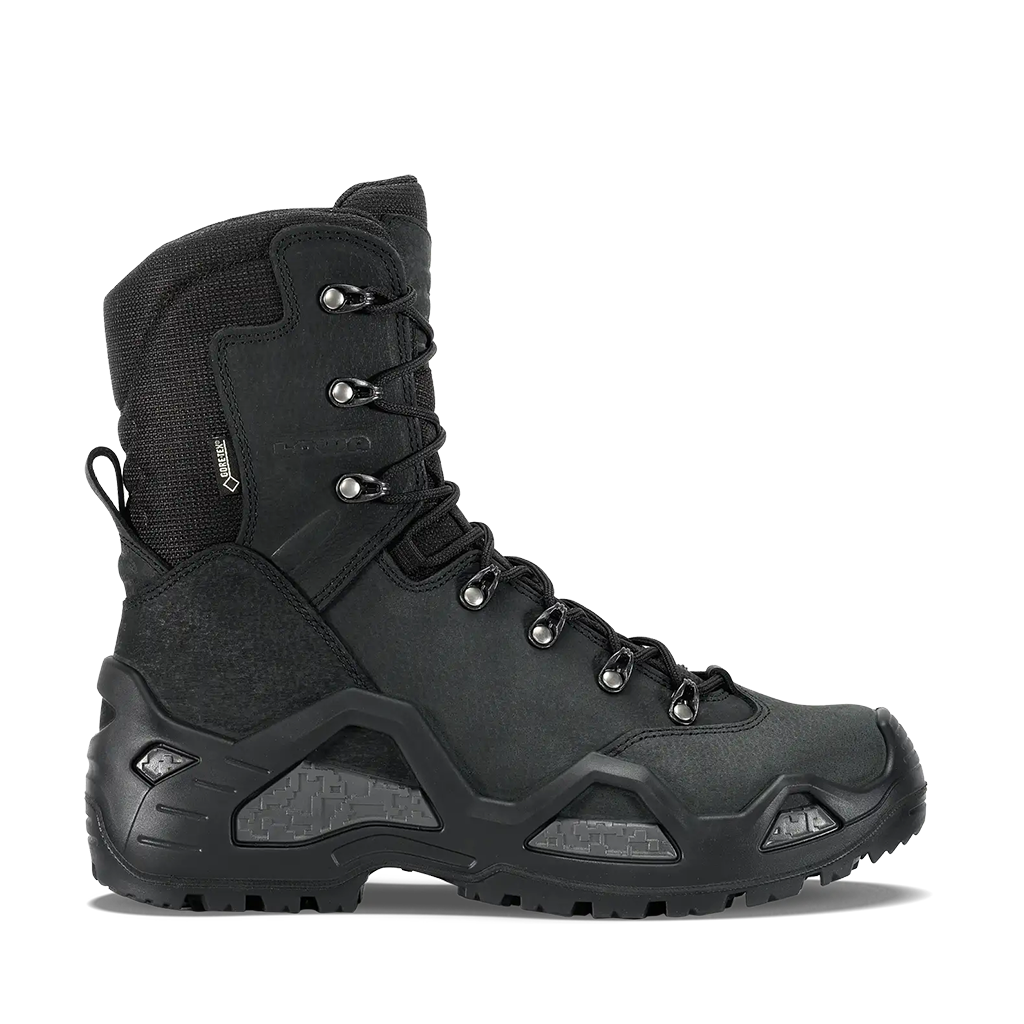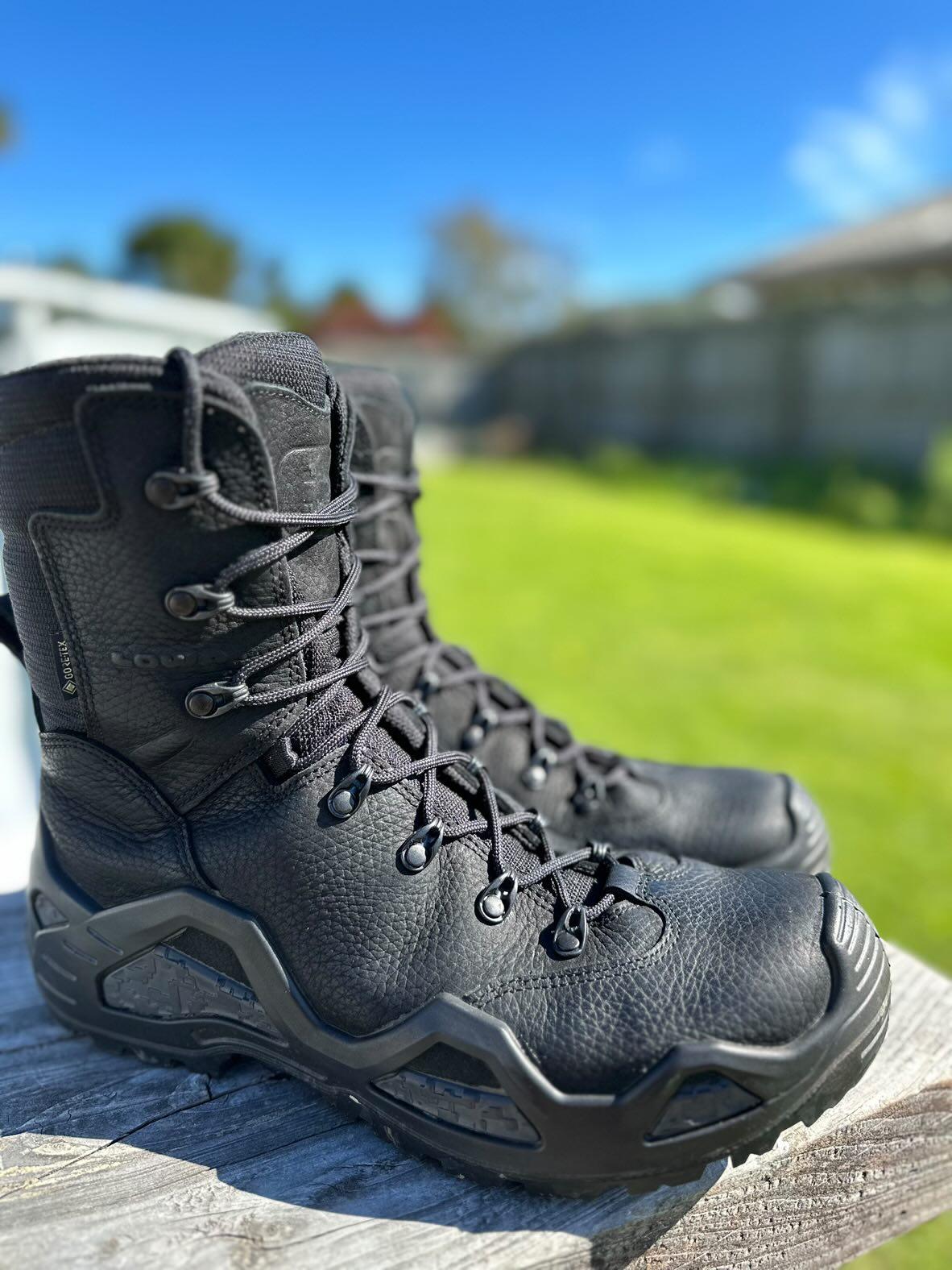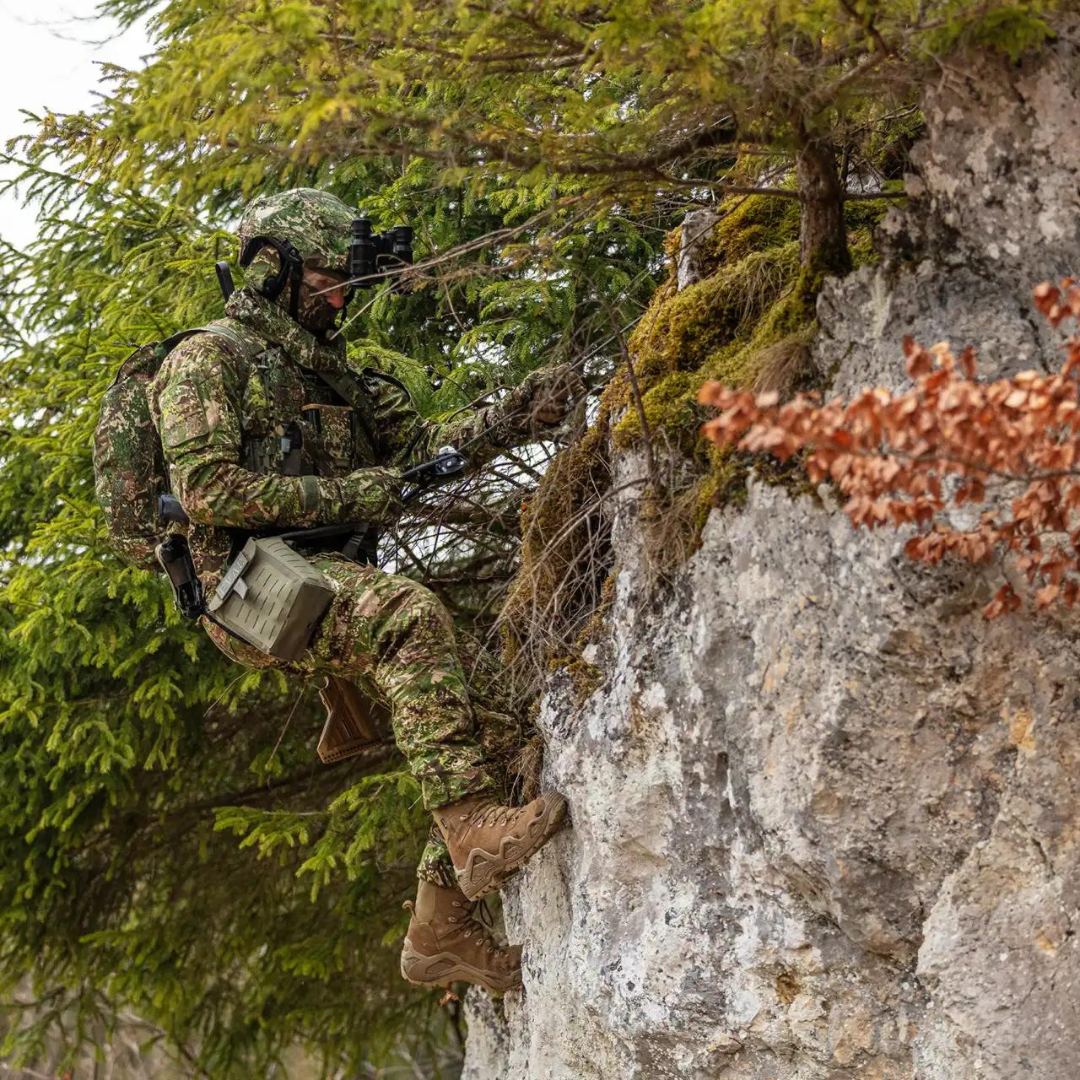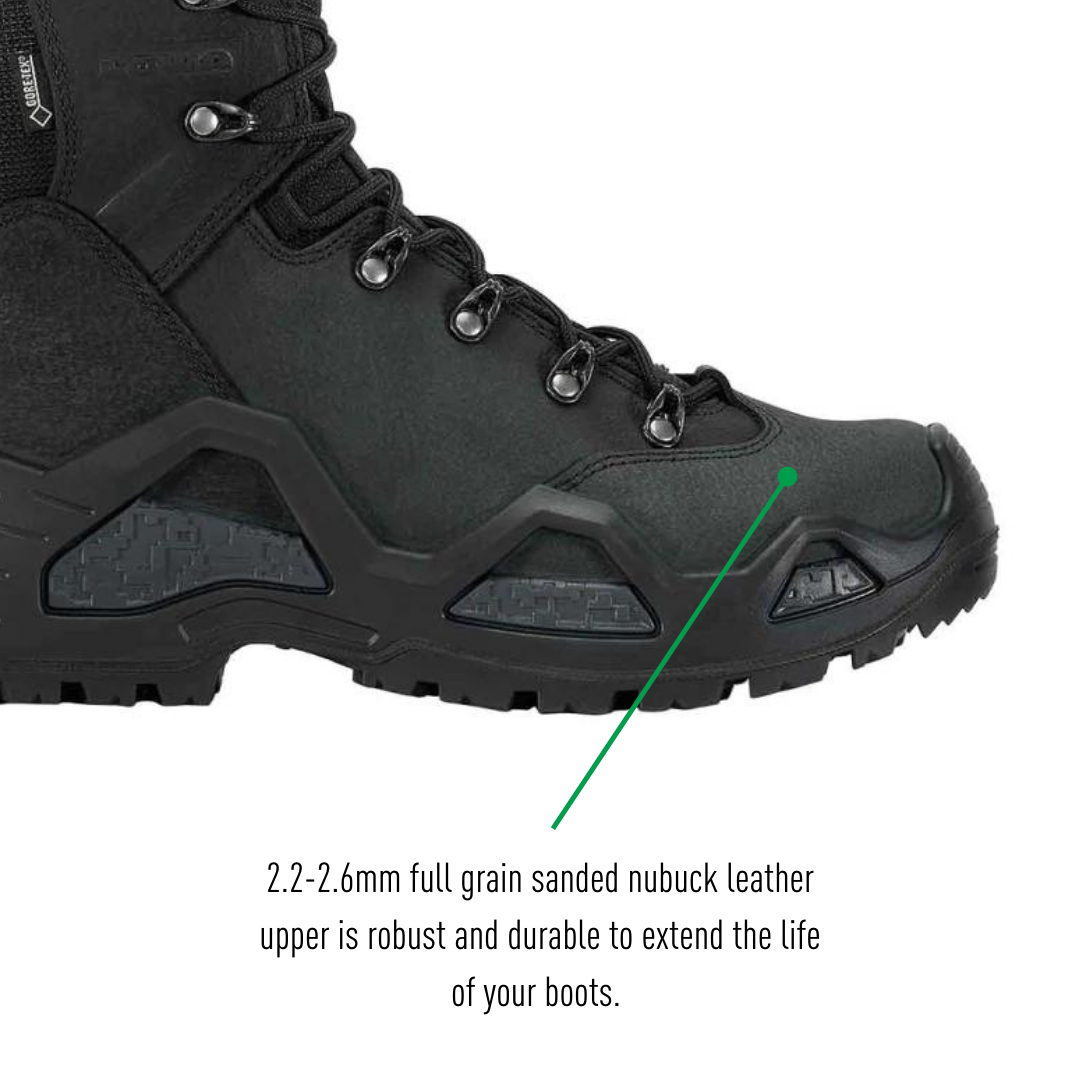 Nubuck Leather Upper
Open pored for breathability while remaining fully waterproof.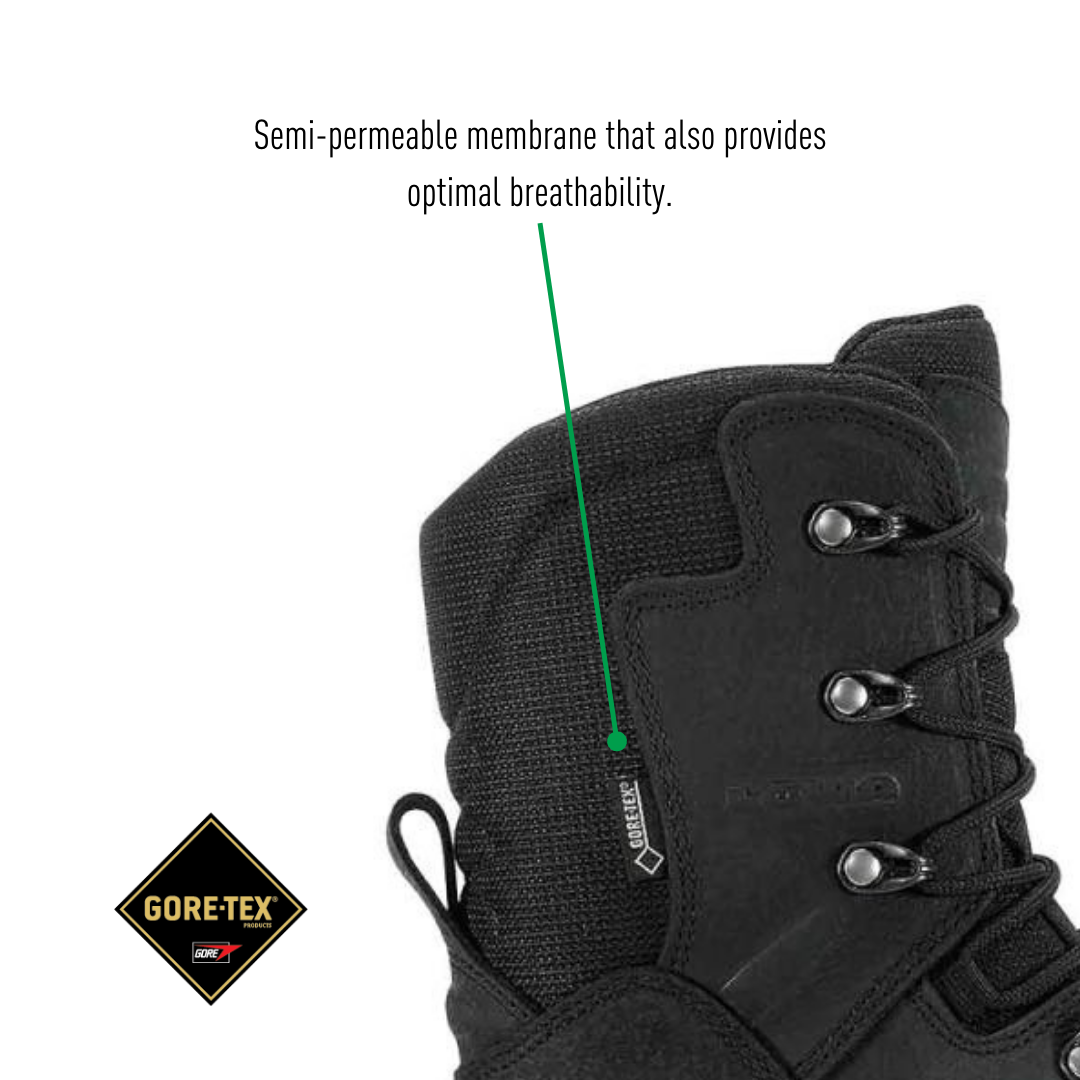 Gore-Tex® Lining
Allows for moisture and sweat to escape while preventing water from entering from the outside.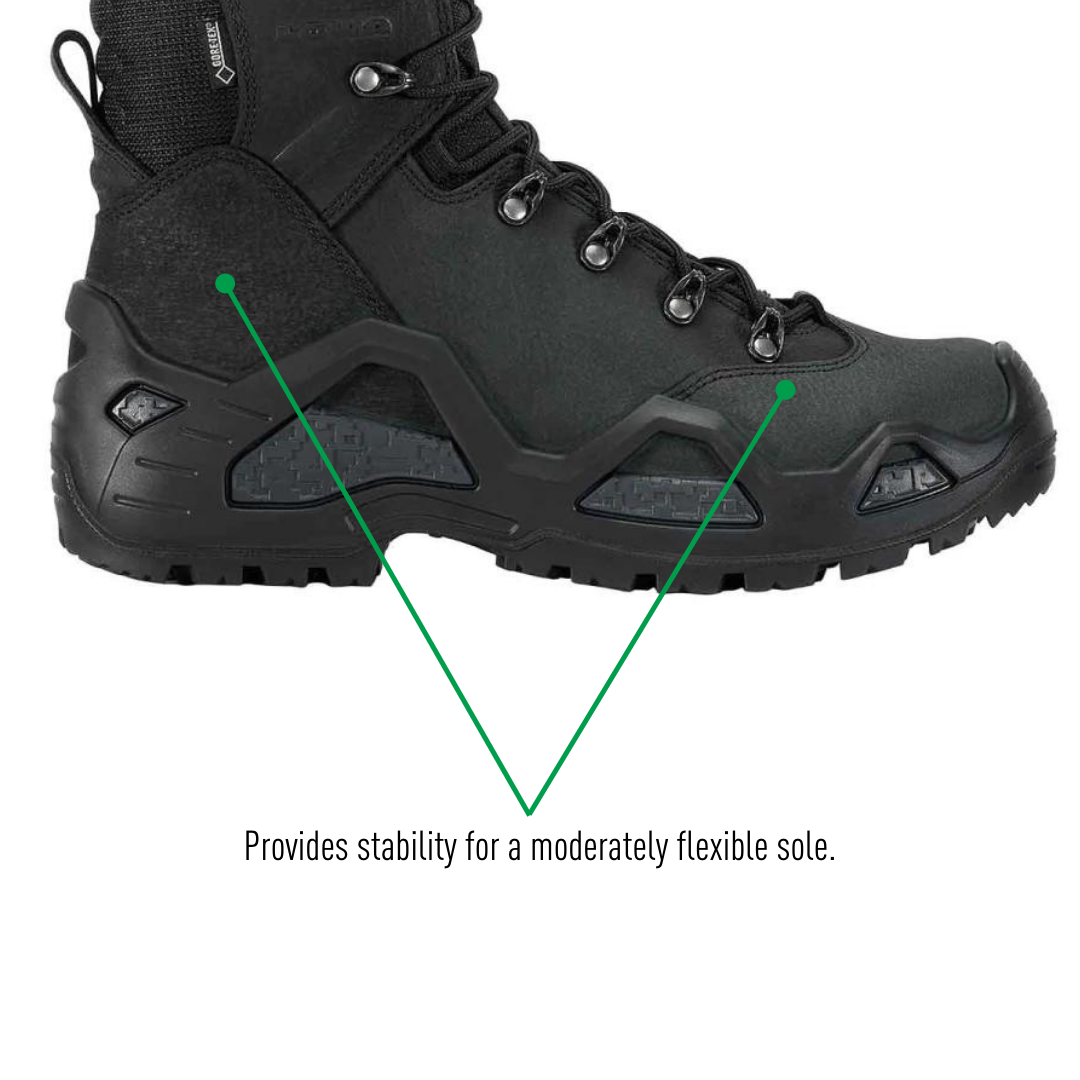 Medium Flex Stabilizer Full Length
Provides sturdy underfoot support.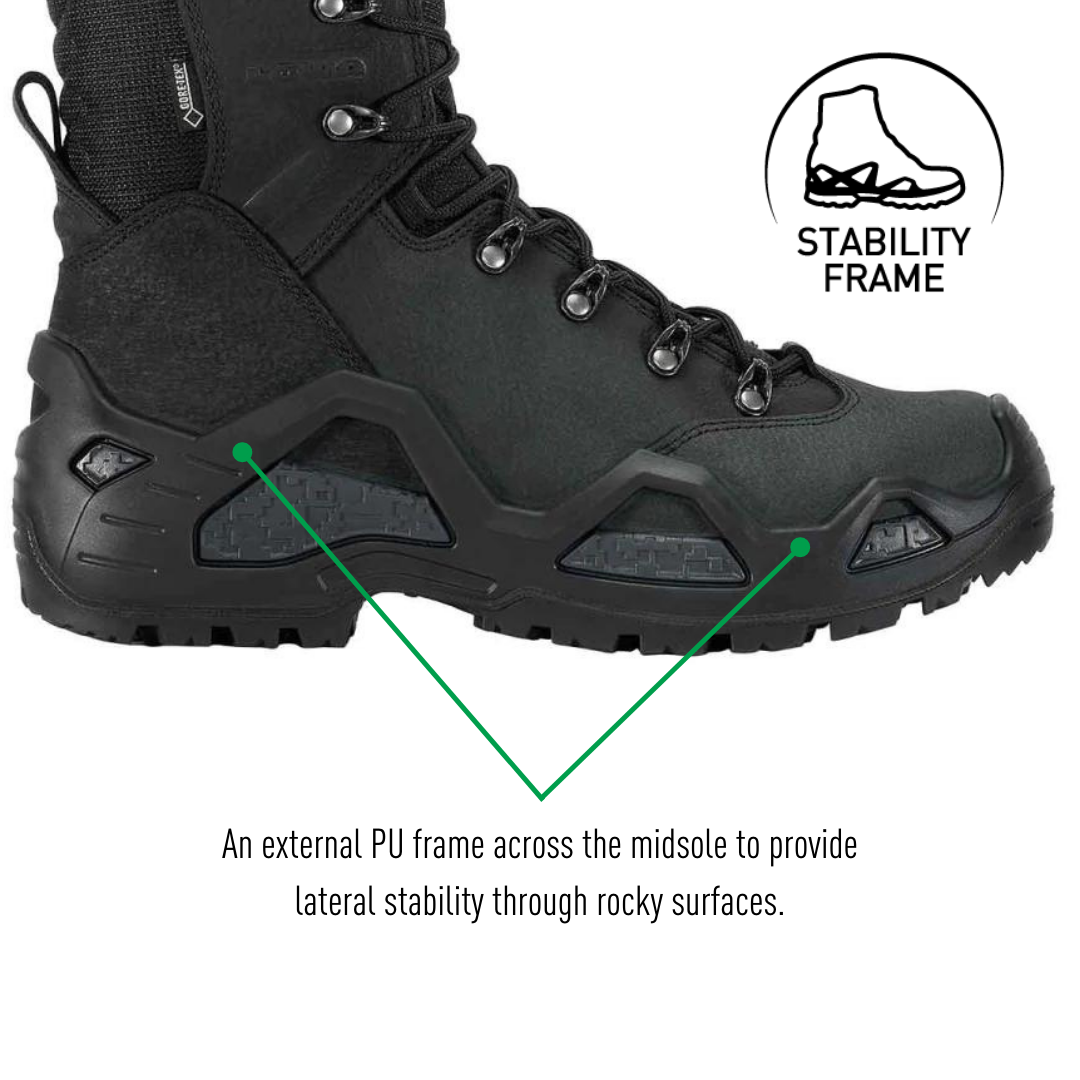 LOWA MONOWRAP® Frame
Reduces overall boot weight without compromising flexibility.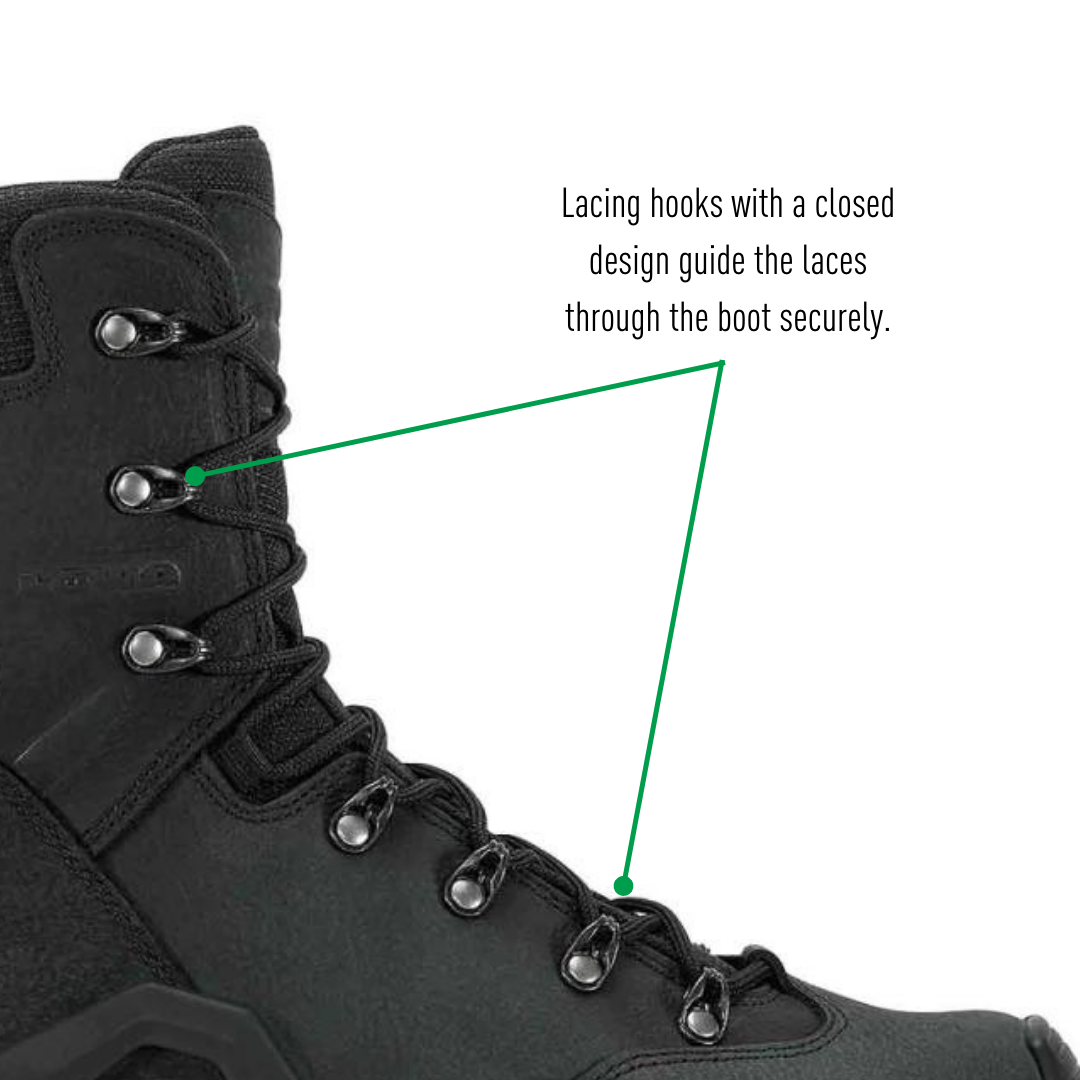 Closed Lace Hooks
Prevents the laces from getting caught on objects upon contact.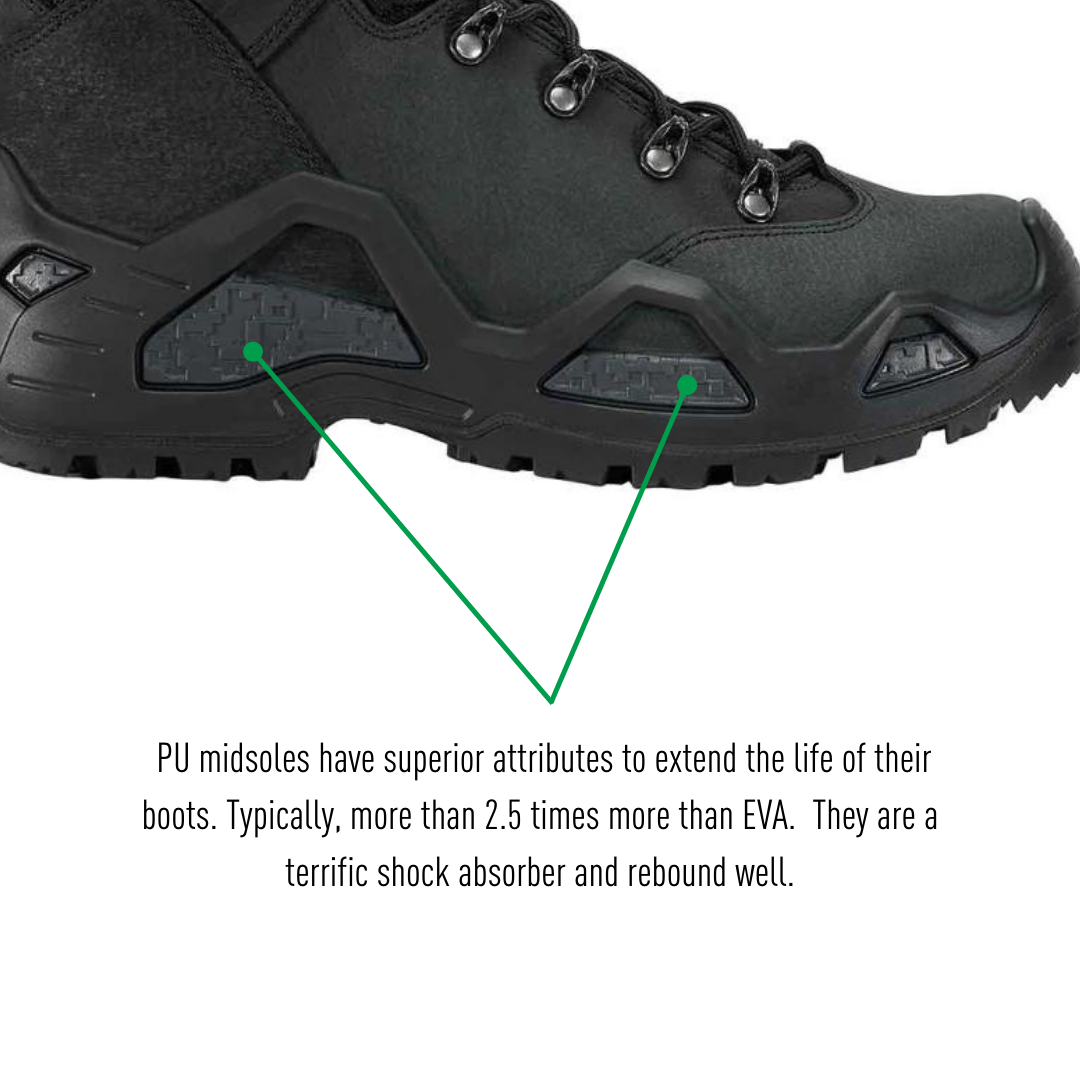 Polyurethane (PU) Midsole
Added cushioned comfort will last longer on the trail. PU midsoles do not deform under heavy packloads so you can carry more without compromising weight and flexibility.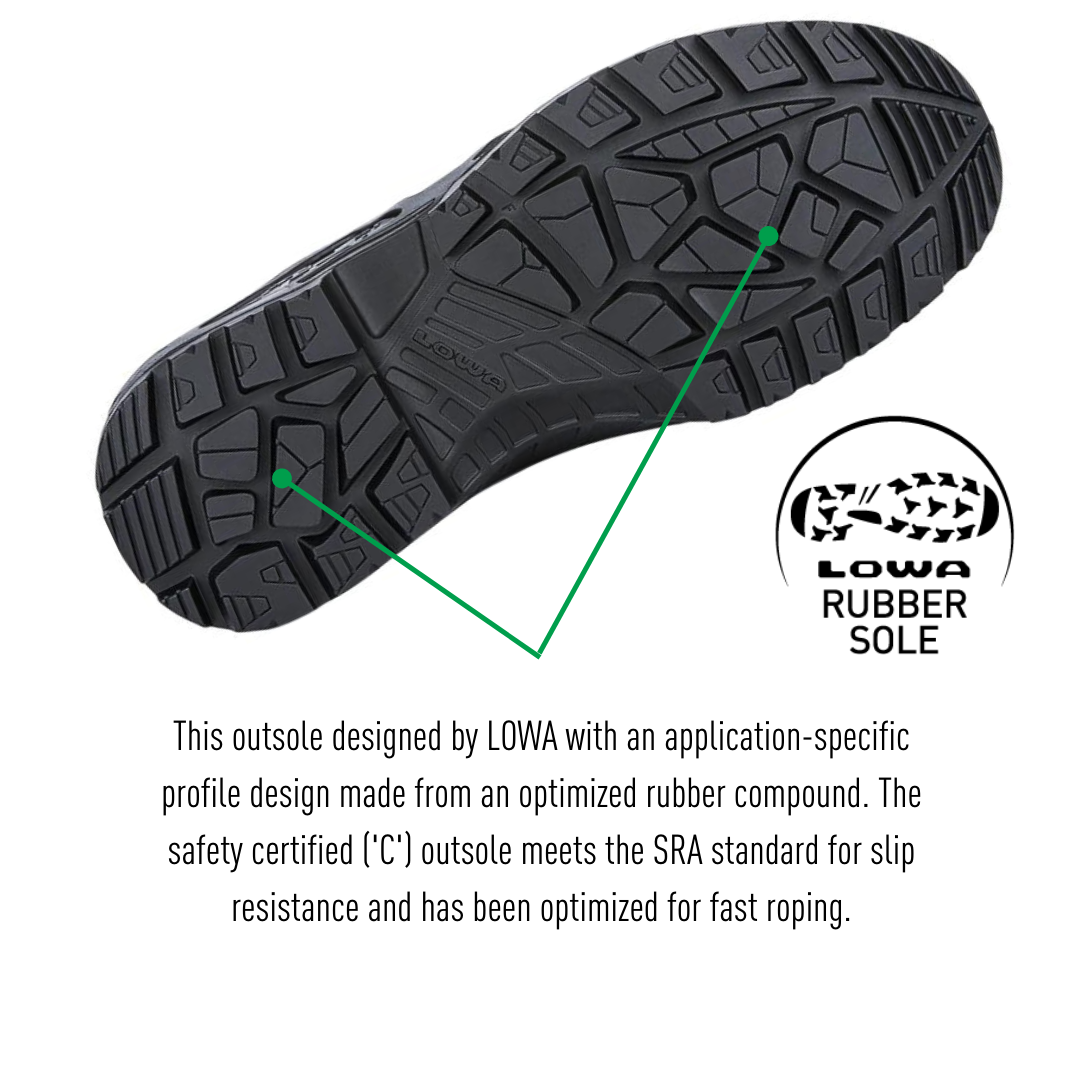 LOWA® Tactical Z Trac® Outsole
The advantage of a rubber outsole is its good grip on varying surfaces so you have the most control on slippery terrain. It is also heat and cold insulating, antistatic and resistant to contact heat, oil and fuel.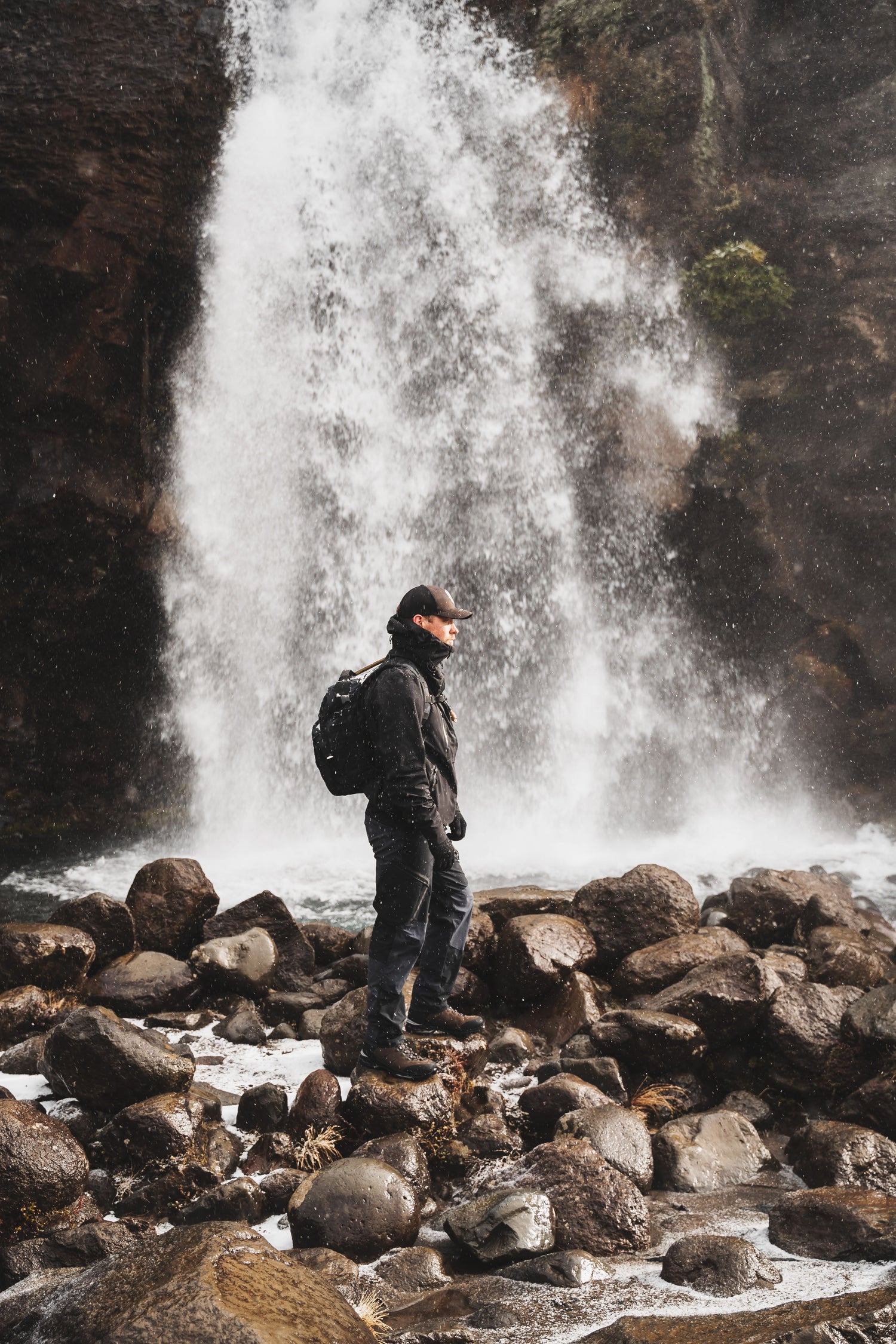 Invest In Your Comfort
You invest a lot of time, money and effort in your outdoor adventures, so it makes sense that you invest in the most comfortable, durable footwear you can find.
Get your LOWA Z-8N GTX® C today by clicking Add To Cart above or visiting your closest store...

And we guarantee you'll be able to go further and explore more.
Need Help With Boot Fitting? Click Here!
Best boots so far
The boots are amazing. Did a few medium hikes with them. One in pouring rain. Had dry feet all the way. The ankle support is outstanding in those higher boots. Can't wait to wear them on a long hike.
I love both pairs I have purchased in the last month. Little disappointed to see $100 dollars off just after I paid full retail.
Preferred over the Z-6N
Wear these 40+ hours a week and always comfortable. I prefer the Z-8N over the Z-6N just for the high ankle. Gore-Tex is a must in Auckland especially of late. Will continue to buy these as they're superior to anything else I've worn.
Best boots ever?
No doubt. 21 days in no blisters. Comfort from day 1. Great support. Wear them every day in the hills in Canterbury, New Zealand for work.
Great boots
Excellent boots.
Very comfortable.
Tried to get through hunting and fishing. Denied black ones existed.
Bought through lowa. Fast shipping. Exact product as requested.